Auntie Agni's delicious olive pie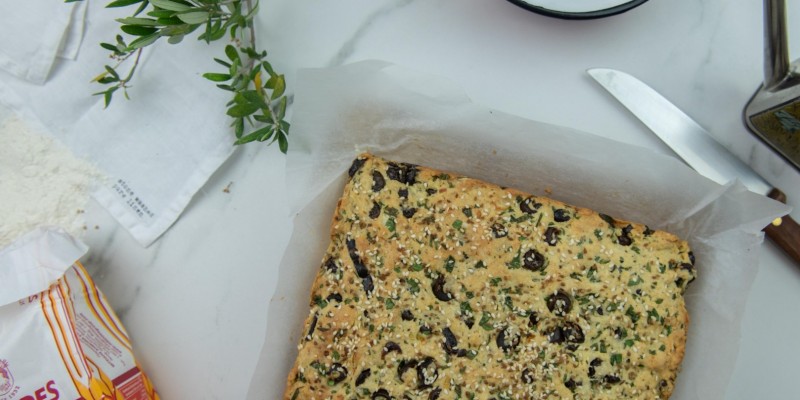 Category:
For Kids
|
Oven Dishes
|
Pastries & Sweets
½ cup olive oil
½ cup peanut oil (or other vegetable oil)
1 cup fresh orange juice
4 cups Mitsides Plain flour
2 tsp Baking Powder
1½ cups black olives, pitted and chopped
1½ cups fresh coriander, finely chopped
1½ tsp dry mint
3-4 spring onions, chopped
Sesame and anise seeds
Preheat the oven to 170°C. In a large mixing bowl add the liquids first (olive oil, peanut oil, orange juice). Add olives, coriander, spring onions and dry mint. Add flour and baking powder. Mix well. You will have a hard dough. Line a baking tray (approx. 23cm x 23cm) with parchment paper. Place the dough in the tray and using your hands spread evenly. Wet your hand with some water and gently stroke the top of the dough. Sprinkle with some sesame and anise seeds and bake in the oven for 50-55 minutes.