Awesome Chocolate Chip Cookies With Cyprus Village Flour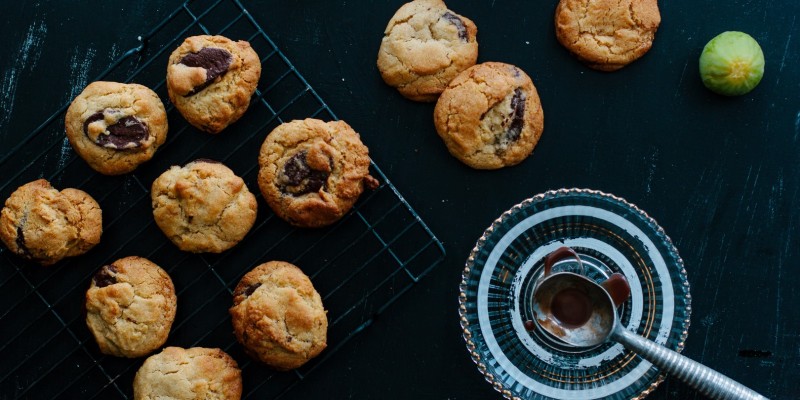 Category:
Pastries & Sweets
2 cups minus 2 tablespoons pastry flour
1⅔ cups Mitsides Cyprus village flour
1½ teaspoons baking powder
1¼ teaspoons baking soda
1½ teaspoons coarse salt
280 grams unsalted butter, room temperature
1 & 1/4 cups & 2 tbs light brown sugar
1 cup white sugar
2 large eggs, room temperature
2 teaspoons pure vanilla extract
200 grams good quality chocolate chips (more or less depending on how chocolate you like the cookies)
1. In a medium sized bowl, combine together the pastry flour, village flour, baking powder, baking soda and salt. Stir together with a fork to combine.
2. In a large bowl, beat together butter, brown sugar and white sugar until light and fully (about 4 to 5 minutes).
3. Add one egg at a time to the butter mixture, mixing well to incorporate before adding the next.
4. Add the vanilla extract to the butter mixture and mix until incorporated.
5. Add the flour in four parts. If using a handheld mixer, switch to a "dough" hook to incorporate the flour until just combined.
6. Add the chocolate chips and mix with a "dough" hook until mixed throughout the dough.
7. Place in the fridge for at least 24 hours before making.
8. When ready to bake, preheat the oven to 175C.
9. Scoop 1 large tablespoon of dough per cookie onto a baking sheet.
10. Bake for about 11 minutes until the edges begin to slightly brown if you prefer gooey cookies, up to about 15 minutes if you prefer harder cookies.