Beef stew with carrots and potatoes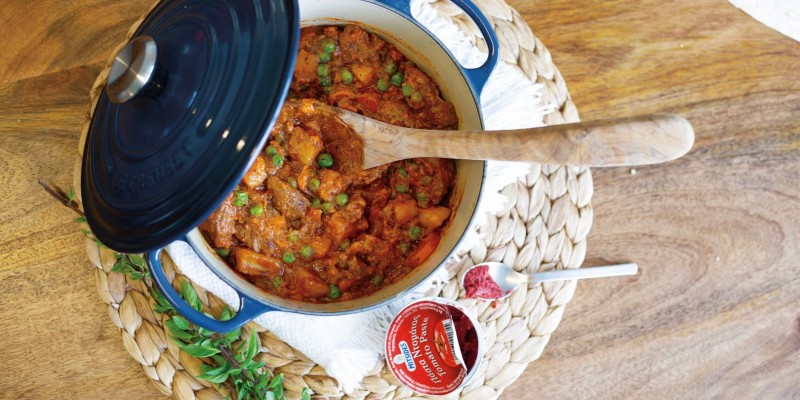 Category:
For Kids
|
With Meat & Poultry
500g beef for stew, cut in cubes
1 Tbsp Mitsides All-Purpose flour
3 Tbsp olive oil
1 garlic clove, chopped
1 onion, chopped
1 Mitsides tomato paste (70g)
1 Tbsp mixed herbs
3 cups vegetable broth
1 carrot, chopped
1 small sweet potato, cut in cubes
1 potato, cut in cubes
¼ cup frozen peas
2 Tbsp parsley
In a large bowl, coat the beef with the flour. In a medium sized casserole, heat the olive oil and add the onion. Cook for 2-3 minutes and then add the beef and garlic. Cook for 10 minutes until the meat has browned. Add the tomato paste, mixed herbs, and vegetable broth. Bring to a boil and simmer for 40 minutes. Add the carrots, potatoes and parsley and cook for another 20 minutes. Add the sweet potato and cook for 20 minutes more. Add the peas and cook for a further 5 minutes. Serve warm in bowls.