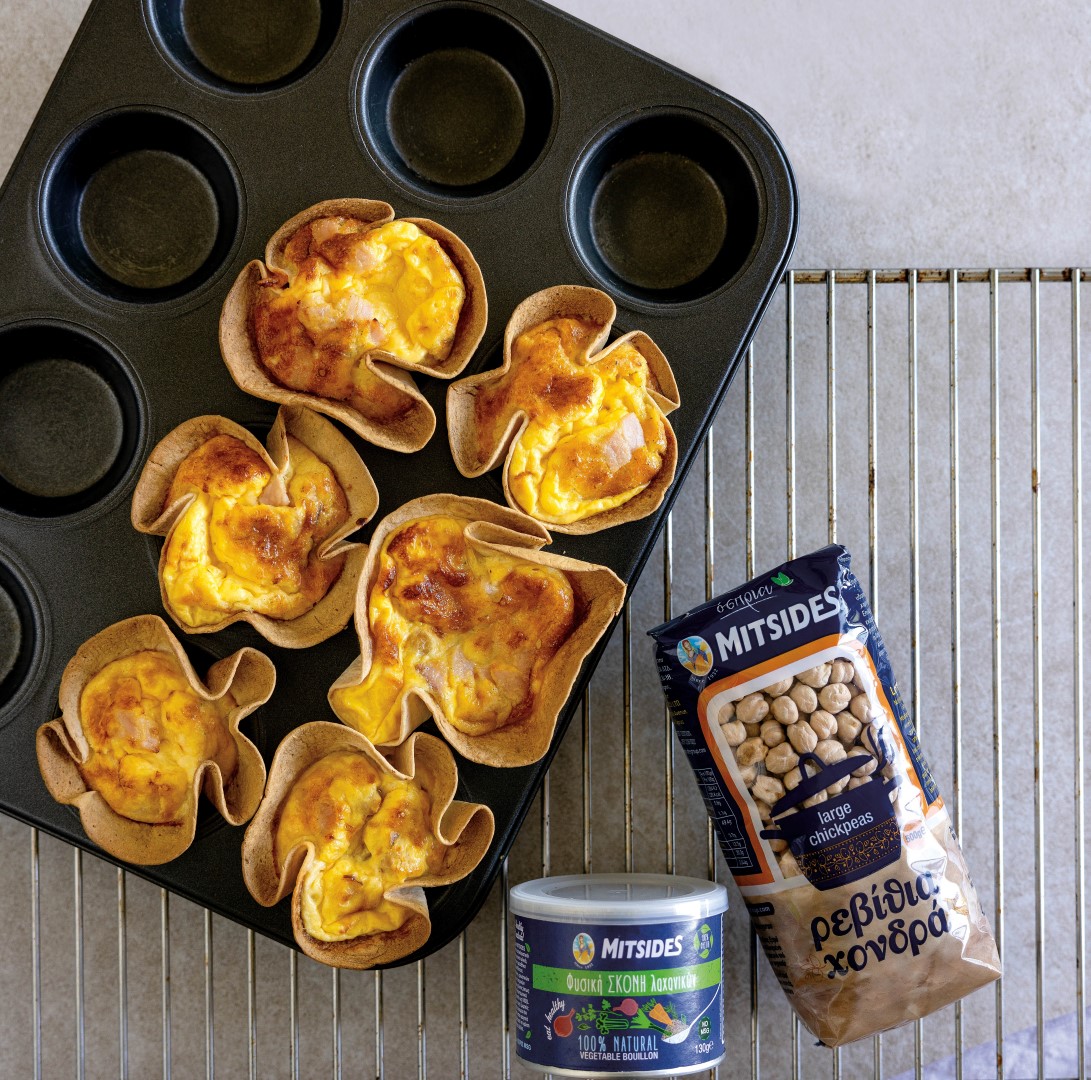 Category:
For Kids
|
Oven Dishes
|
Rice & Pulses
6 mini tortillas
2 eggs
2 slices lountza*, chopped
2 Tbsp sweetcorn
⅓ cup Mitsides Whole Chickpeas, cooked and mashed
⅓ cup Cheddar cheese, grated
4-5 Tbsp milk
1 tsp Mitsides Vegetable Powder
* Smoked pork fillet
Preheat the oven to 180°C.
In a medium sized bowl, beat the eggs and add the lountza, sweetcorn, chickpeas, cheddar cheese, milk and vegetable powder. Mix well. Grease a muffin tray and place each tortilla in a muffin cup. Empty the egg mixture in the tortilla cups. Place the tray in the oven and bake for 15 minutes, or until the eggs are completely cooked.