Carrot and Coriander Noodle Soup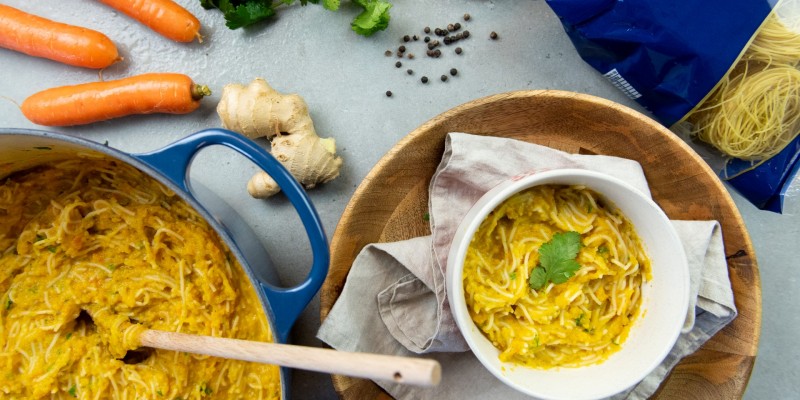 Category:
Soups
|
Vegetarian
150g MITSIDES Fine Nests
2 tablespoons olive oil
2 onions, finely chopped
1kg carrots, finely chopped
300 ml orange juice
1½ litres vegetable stock
½ cup chopped fresh coriander
salt, freshly ground black pepper
1 teaspoon grated fresh ginger 
1. Heat the olive oil in a pan and gently fry the onions for 3 minutes, until softened. Add the carrots and coriander and fry for another 5 minutes, stirring occasionally.
2. Add the orange juice and stock, bring to the boil, reduce heat and simmer, partially covered, for 30 minutes. Leave to cool slightly.
3. Meanwhile, break nests into a large pan of salted, boiling water and boil for 7 - 8 minutes. Drain and set aside.
4. Process the soup in batches in a blender, until smooth. Return soup to the pan and add the noodles and coriander. Season with salt and pepper, and simmer for 1 minute, until heated through. Serve hot.