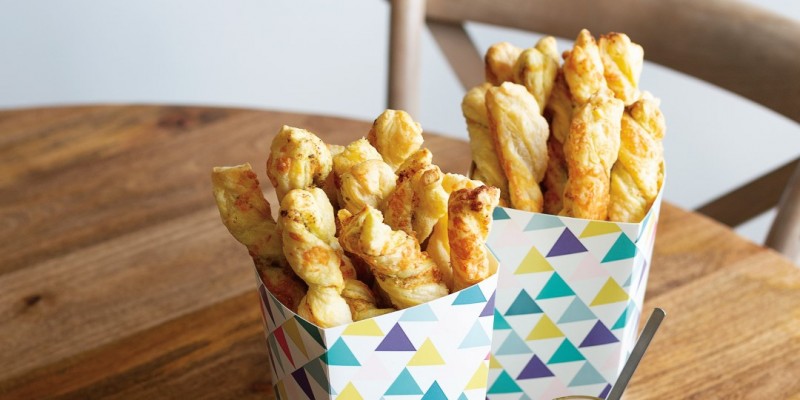 Category:
For Kids
|
Oven Dishes
|
Pastries & Sweets
1 puff pastry sheet, defrosted
1 jar Mitsides Pesto sauce
200g cheddar cheese, grated
1 egg, beaten
fresh pepper
Preheat the oven to 180°C.
Brush the pastry sheet with the egg. Cut the sheet in half widthwise, so that you end up with two rectangles. Spread some pesto sauce on the upper half of each rectangle sheet and add grated cheese on top. Press down softly with your hands to settle the cheese on the surface. Fold the bottom part up of each rectangle upwards to cover the top part and press well so that the two sides stick together. Brush with some more egg and a little cheese and pepper on top. Cut both rectangles in thin strips, twist them with your hands and place them directly on a baking tray lined with baking paper. Bake in the oven for 15 minutes or until cheese has turned golden brown.