Cheesy Bolognese pasta for Kids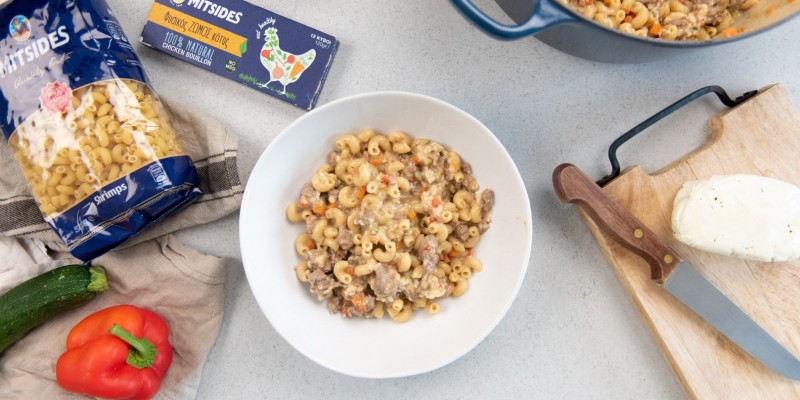 Category:
For Kids
|
With Meat & Poultry
1 pack Mitsides shrimp pasta
2 cubes Mitsides Natural Chicken Bouillon, dissolved in 1,5lt water
1 onion, chopped
1 garlic clove, minced
1 carrot, chopped
1 zucchini, chopped
1 red pepper, chopped
5 strips smoked lountza, finely chopped
500g ground beef
¾ cup fresh cream
2 Tbsp Worcestershire sauce
2 tsp smoked paprika
1 bay leaf
1 cup grated halloumi
1½ cups grated cheddar cheese
In a large skillet add some olive oil and lightly fry the onion until soft. Add the garlic and chopped veggies and cook for 15 mins. Then add the minced beef and lountza and continue cooking for about 15 mins, until all liquids have evaporated. Add the chicken stock, cream, Worchester sauce, paprika and bay leaf, stir well and bring to a boil. Add the pasta and cook until liquids have been absorbed and the pasta is cooked al dente. Remove the bay leaf and add the halloumi and cheddar cheese. Mix well until cheeses have completely melted and sauce is thickened.