Cheesy sweet potato muffins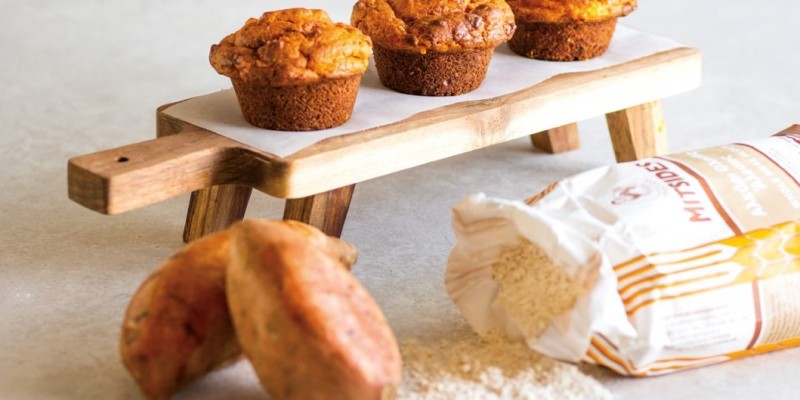 Category:
For Kids
|
Oven Dishes
|
Pastries & Sweets
2 cups Mitsides Whole Meal Flour
4 tsp baking powder
1 tsp Mitsides Vegetable Powder
2 eggs, beaten
½ cup sweet potato, boiled and mashed
2 Tbsp salted butter, melted
1½ cups milk
1 cup cheddar cheese, grated
½ cup sweetcorn
½ cup zucchini, grated and liquids squeezed out
1 Tbsp spring onion, finely chopped
Preheat the oven to 180°C. Brush a 12-hole muffin tray with melted butter or oil.
Sift the flour and baking powder in a bowl. Add the vegetable powder and mix. In another bowl add the eggs, mashed sweet potato and butter and mix well. Add the milk and whisk until well incorporated. Add the wet ingredients to the dry ingredients and mix. Fold in the cheddar cheese, sweetcorn, zucchini and spring onions. Transfer the batter to the muffin tray and bake for 25-30 mins until a toothpick comes out clean. Consume within 2 days or freeze for up to 2 months. To defrost, let them sit at room temperature for an hour and then heat in the oven or microwave.