Chickpea and Bean tortilla wraps with tahini pesto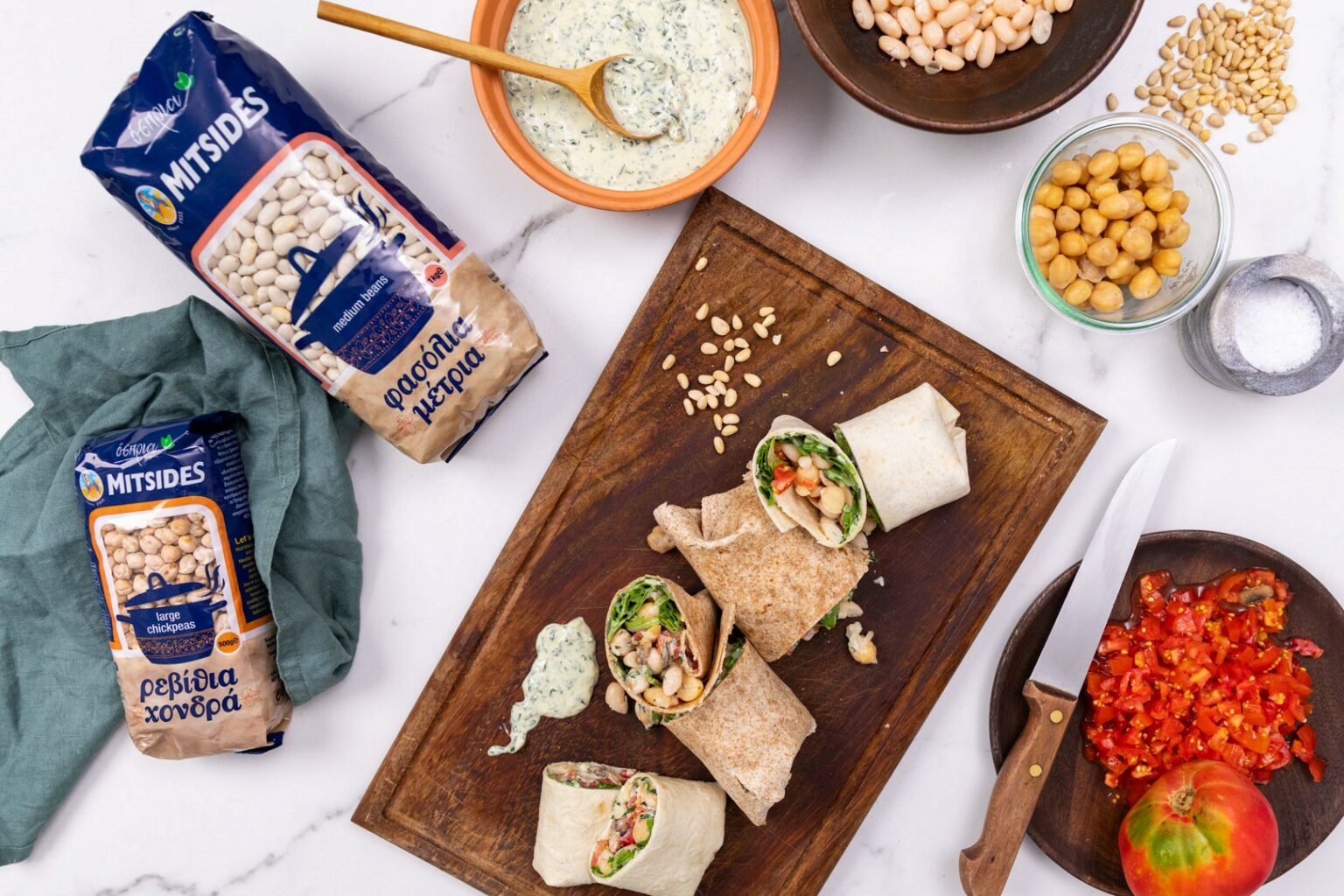 1 cup Mitsides Medium Beans, cooked
1 cup Mitsides Whole Chickpeas, cooked
4 large wraps
2 cups salad leaves
1 cup mushrooms, sliced
½ tsp Mitsides vegetable Powder
1 cup diced cherry tomatoes
3-4 Tbsp pine nuts
For the tahini pesto
2 cups fresh basil, loosely packed
Juice of 1 lemon
¼ cup raw tahini
1 garlic clove, peeled and crushed
3 Tbsp grated parmesan
¼ - ½ cup cold water
Salt and pepper to taste
In a small pan, add some olive oil and lightly fry the mushrooms with the vegetable powder for 5-6 minutes, until soft.
Meanwhile, prepare the tahini pesto. In a food processor, add all ingredients (except the water) and process until the mix is chunky. Add in ¼ cup of water and blend on high speed to smooth out the sauce. If too thick, add remaining water and process until smooth.
In the centre of each tortilla, spoon some tahini pesto, add some salad leaves, beans, chickpeas, tomatoes and mushrooms. Sprinkle some pine nuts and add one more spoon of tahini pesto. Roll up your tortilla tightly and then cut in half.