Chinese stir-fried beef with veggies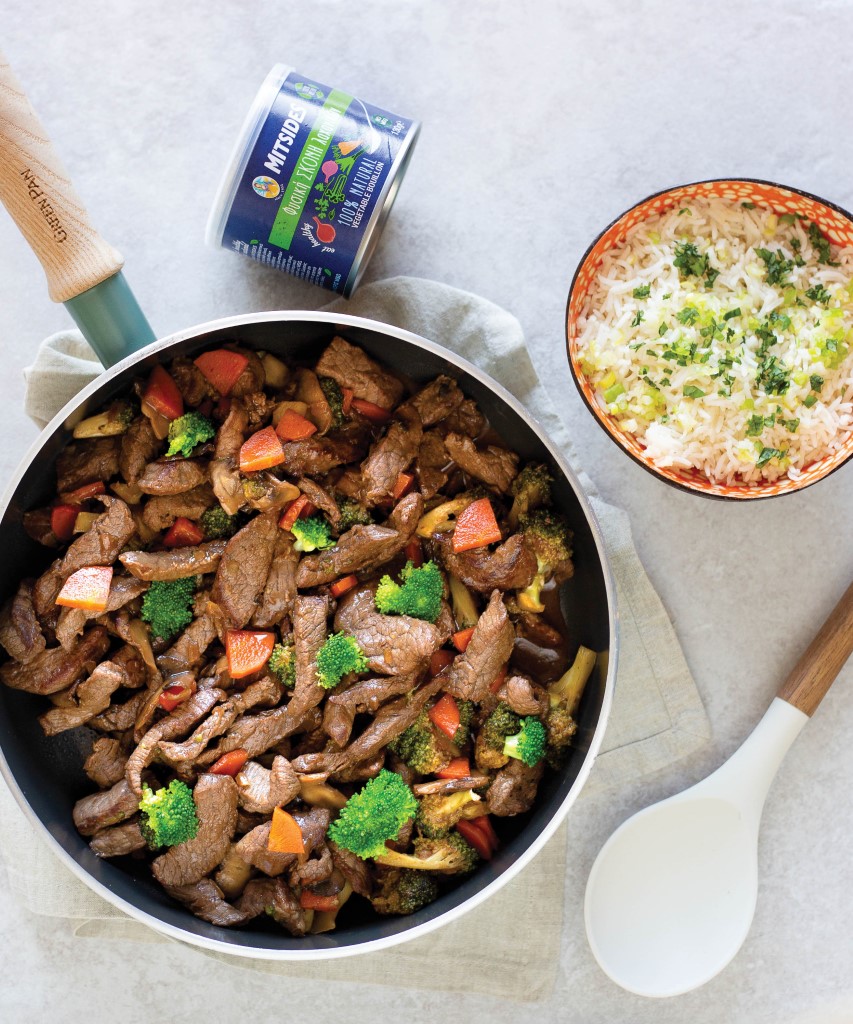 500g lean beef, cut in strips
1 small broccoli head, cut in florets
1 large carrot, thinly sliced
1 cup sliced mushrooms
1 small onion, chopped
1 tsp fresh ginger, minced
1 garlic clove, minced
2 tsp Mitsides Vegetable Powder
2 Tbsp olive oil
For the beef marinade:
2 Tbsp soy sauce
1 tsp sesame oil
1 Tbsp corn starch
For the sauce:
3 Tbsp soy sauce
1 tsp maple syrup
1 Tbsp rice wine or dry sherry
In a medium sized bowl mix the marinade ingredients and add the beef strips. Coat well and marinate for 15 minutes.
In a small bowl, mix all sauce ingredients and set aside.
In large wok, heat the olive oil. Once hot, add the beef and stir fry for a minute. Add the onion, garlic and ginger. Then add the carrots, mushrooms, broccoli and vegetable powder and cook for 3-4 minutes.
Add the sauce and cook for another minute until sauce has thickened slightly. Serve with boiled or steamed basmati rice!