Chocolate chip Chickpea bars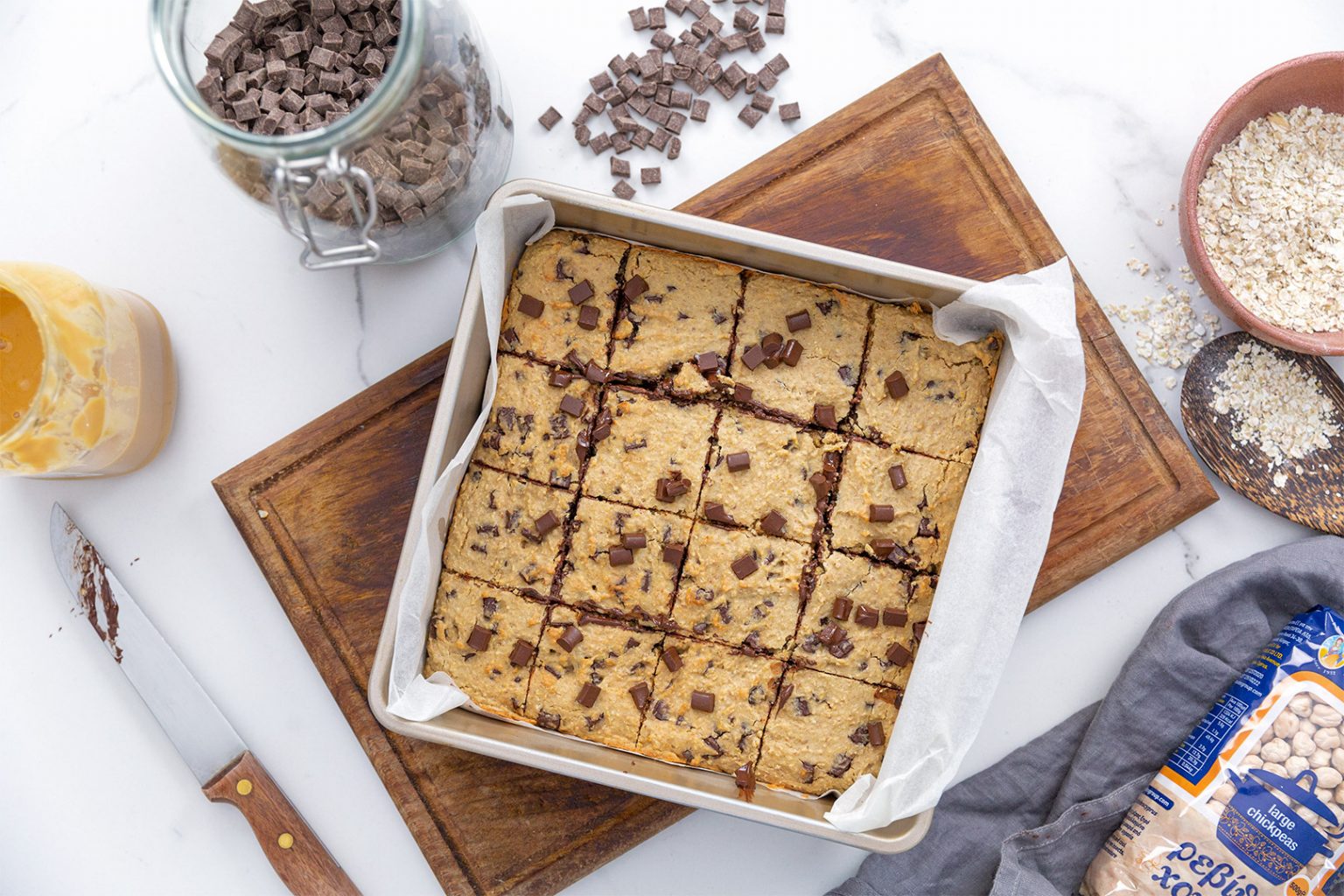 Category:
For Kids
|
Pastries & Sweets
|
Rice & Pulses
1 cup Mitsides Chickpeas, cooked and drained
¼ cup smooth peanut butter
¼ cup pure maple syrup
1 tsp vanilla extract
1 egg
75ml water
1 cup porridge oats
½ tsp baking soda
A pinch of salt
½ cup semi-sweet chocolate chunks
Preheat the oven to 170°C. In a food processor combine the chickpeas, peanut butter, maple syrup, vanilla, egg and water and blend. Add the oats, baking soda and salt. Process for 1-2 minutes until you have a smooth batter. Fold in the chocolate chunks. Transfer to a square baking dish (20x20cm) lined with parchment paper and bake in the oven for 20 minutes. Let it cool completely, remove from the baking dish and cut in pieces.