Corn on the cob with parmesan and coriander butter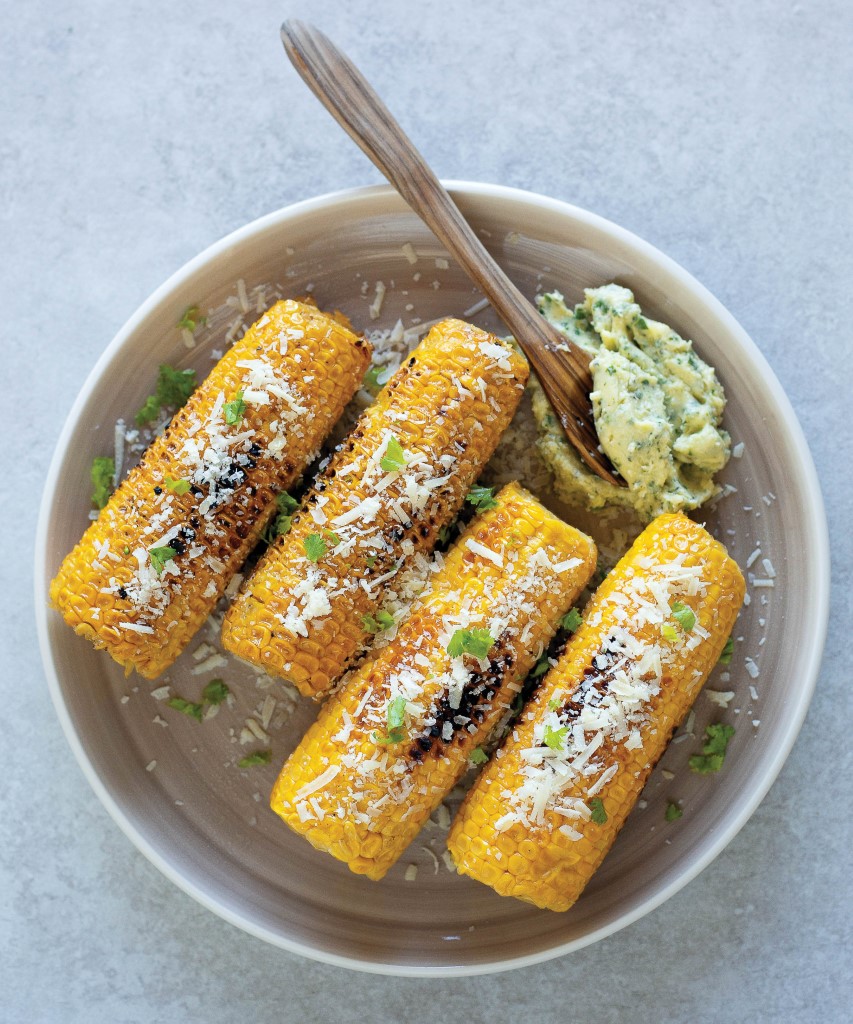 2 corns
1 Tbsp olive oil
100g butter, softened
½ cup parmesan, grated
3 Tbsp fresh coriander, finely chopped
Salt and pepper
Preheat the grill of your oven. Clean the corns removing the husk, and boil in water for 5 minutes. Remove from the water, dry and brush with olive oil. Season with salt and pepper.
Wrap each one separately in aluminum foil and grill each side for 5 minutes, i.e. total 20 minutes. Unwrap the corns and grill for 5 more minutes until slightly charred. Remove from the grill and let them cool for 5 minutes. Cut the corns in half.
In the meantime, in a small bowl mix the butter, coriander and parmesan together. Brush the corns with the butter and enjoy!