Easy pizza with super sauce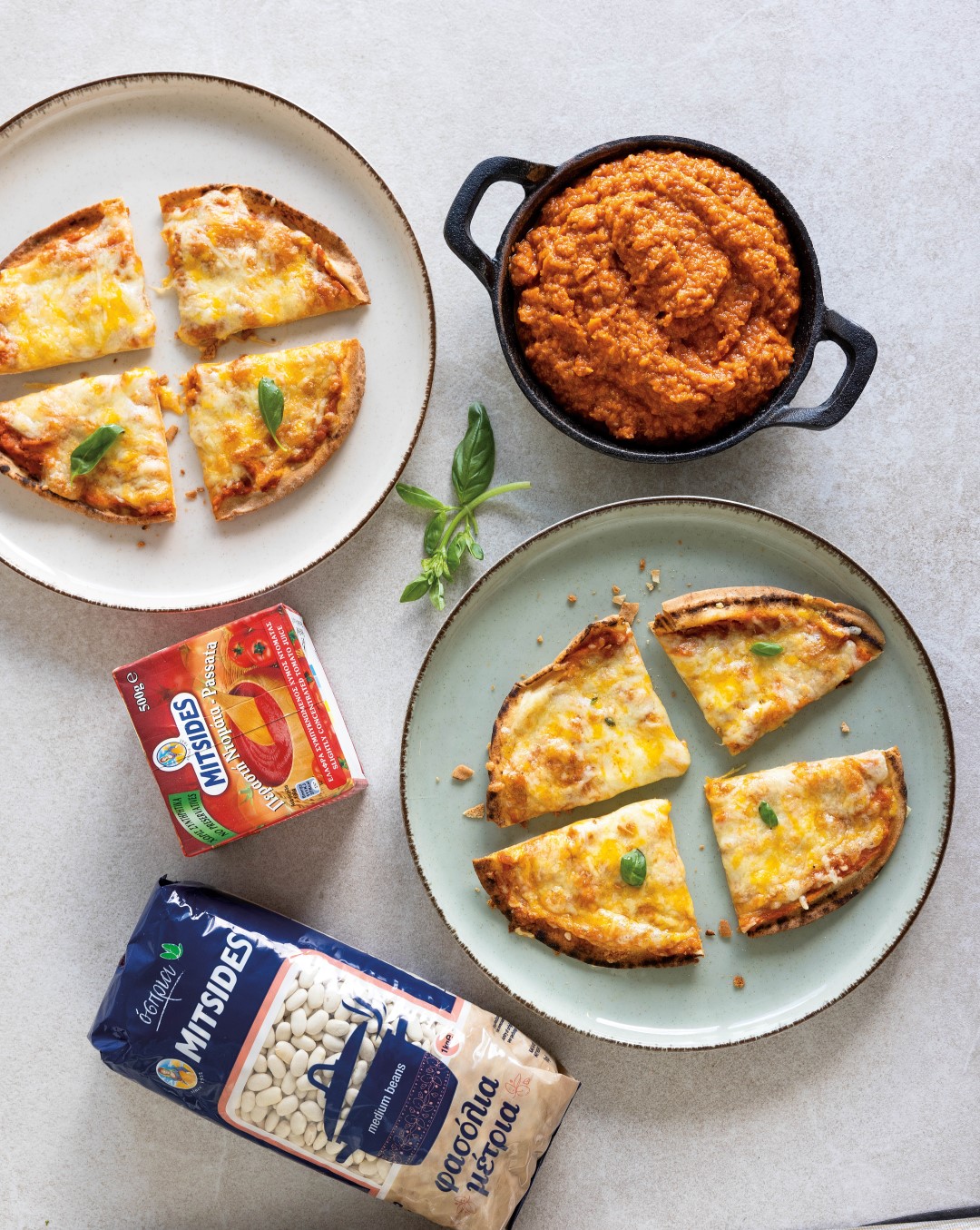 Category:
For Kids
|
Oven Dishes
|
Rice & Pulses
2 Lebanese Pittas
Mozzarella cheese, grated
Cheddar cheese, grated
FOR THE SAUCE:
1 onion, chopped
1 garlic clove, minced
1 Mitsides Passata (500g)
1 Mitsides Tomato Paste (70g)
1 large carrot, grated
1 zucchini, grated
1 cup Mitsides Medium Beans, cooked
1 Tbsp Mitsides Vegetable Powder
1 tsp anise seeds, crushed
1 Tbsp olive oil
Salt & pepper
Preheat the oven to 180°C. In a medium sized pan, heat the olive oil and fry the onion. Once softened, add the garlic, carrot, zucchini, cooked beans, anise seeds and vegetable powder. Cook for 3 minutes and add the tomato paste, passata, salt and pepper. Bring to a boil, lower the heat and simmer covered for 15 minutes. If the sauce thickens too much you can add 4-5 tablespoons of water to loosen it. Take off the heat and with a hand blender, blend the sauce to create a smooth pizza sauce. Spread a generous layer of sauce on the lebanese pitta, add the grated cheese and any other toppings you like. Bake your pizza in the oven for 10 minutes until the cheese melts and becomes golden.