Egg frittata with veggies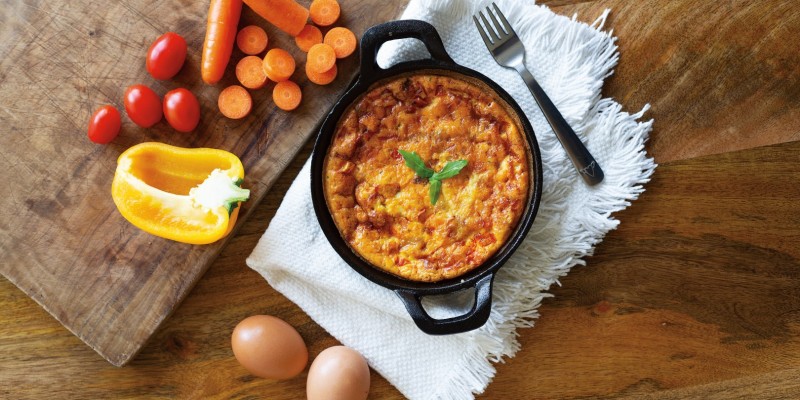 Category:
For Kids
|
Oven Dishes
4 eggs
⅓ cup milk
⅓ cup grated cheese
1 tsp Mitsides Vegetable Powder
½ tsp smoked paprika
1 onion, chopped
1 orange bell pepper, chopped
1 tomato, chopped
1 carrot, chopped
2 Tbsp sweetcorn
1 tsp olive oil
½ tsp mixed herbs
Preheat the oven to 180°C.
In a bowl mix the eggs, milk, cheese, vegetable powder and paprika.
In a medium sized cast iron skillet (or ovenproof frying pan) heat the oil and add the onions. When softened, add the carrots and orange peppers and cook for a few minutes, adding a bit of water so that they don't stick to the pan. Add the tomatoes and corn and cook for 2 more minutes. Add the egg mixture to the pan, mix quickly and place in the oven. Bake for about 20 minutes until the surface is golden brown. Slice in 4 and serve!
 
Note: You can use any vegetables you like for this frittata!