Egg Tagliatelle with Porcini Mushrooms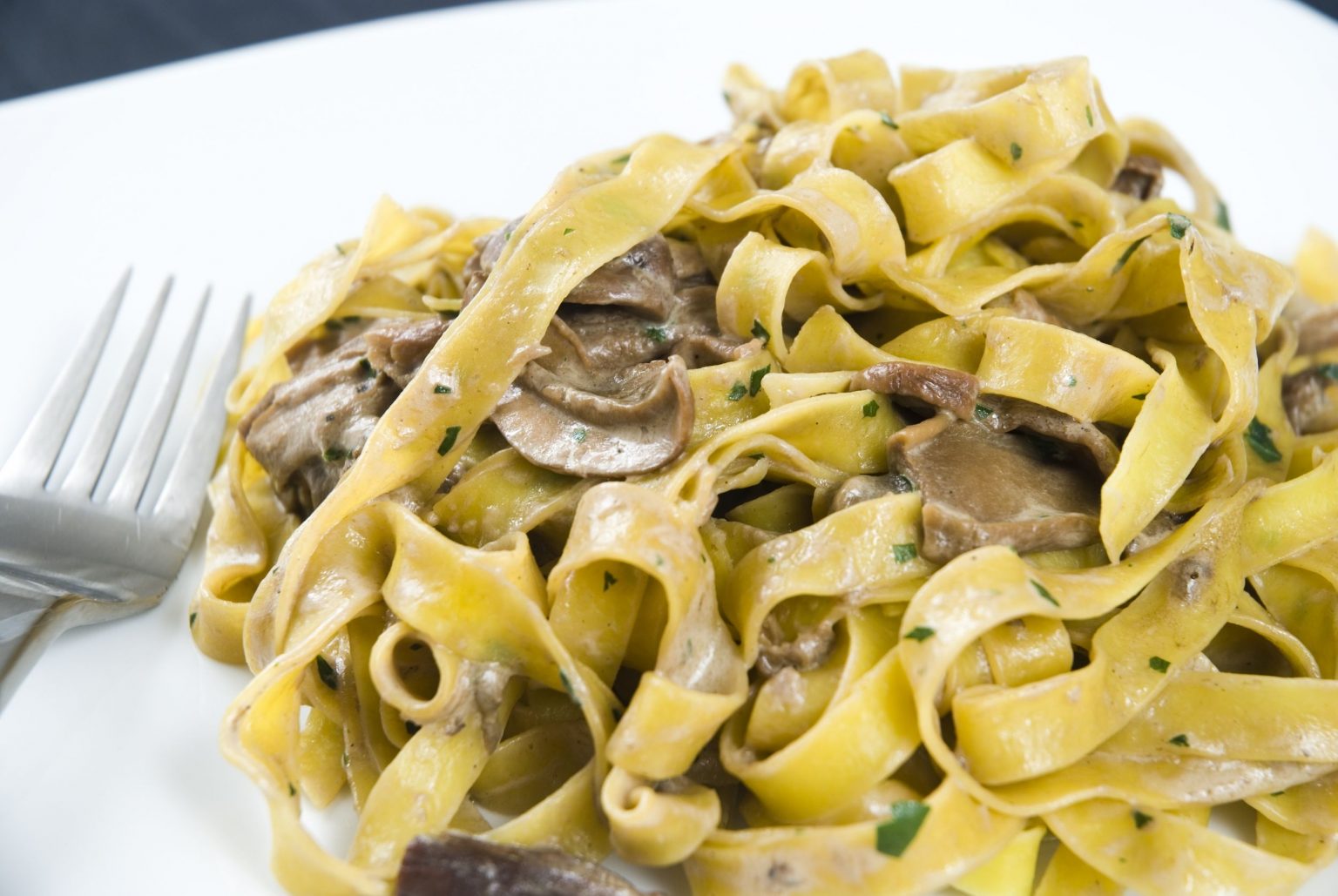 1 packet MITSIDES egg tagliatelle
30 g dried Porcini mushrooms
50 g butter
2 medium onions, finely chopped
100 g fresh white mushrooms, sliced
1 cup fresh cream
2 teaspoons corn flour
100 g bacon, cut in strips
½ cup freshly grated parmesan
1/3 cup fresh chopped basil
1. Place the dried Porcini mushrooms in a pyrex bowl and cover with 1½ cups of boiling water. Soak for half an hour and then drain and slice the mushrooms, keeping ½ cup of the liquid for later.
2. Add pasta to a large saucepan of plenty of salted, boiling water and boil, uncovered, until al-dente. Drain, sprinkle with some olive oil and keep warm.
3. Meanwhile, heat butter in a pan and gently fry the onion, until soft. Add the porcini and fresh mushrooms and cook for a while.
4. Dissolve the corn flour in the porcini liquid and add to the pan with the cream. Stir over low heat until the sauce thickens.
5. Add the drained pasta and bacon strips and cook, stirring, for 1 minute. Sprinkle with chopped basil and serve with grated parmesan.