Farfalle with smoked salmon and balsamic vinegar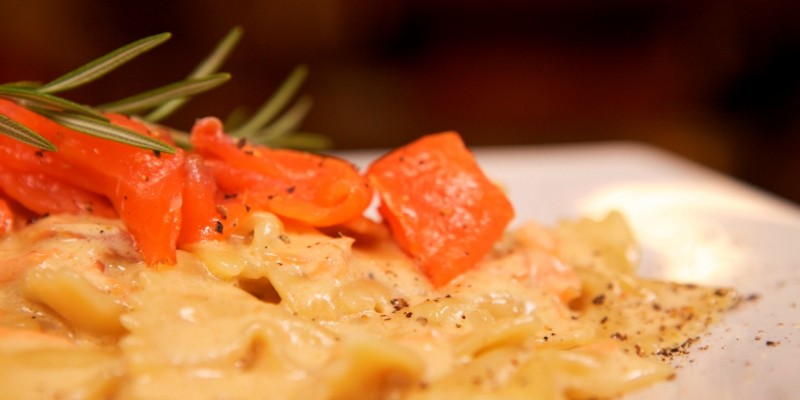 500g Farfalle MITSIDES
120g smoked salmon
30g butter 
2 tablespoons fennel seeds
1 tablespoon balsamic vinegar 
180ml fresh cream
salt, pepper 
1. In a saucepan with boiling water add the farfalle with some salt, olive oil and 1 tablespoon of fennel seeds and boil for about 11 minutes until al dente (the pasta should remain relatively firm to the bite). Just before the farfalle is ready, remove the fennel seeds. Drain the farfalle, add some olive oil and mix well.
 
Cream preparation:
In a small coffee pot, pour the fresh cream with the rest of the fennel seeds and boil for about 2 minutes. Strain the fennel seeds and set the hot cream aside for the preparation of the sauce.
 
Sauce preparation:
Chop the salmon in thin slices. Add the butter to a pan and lightly fry the salmon slices for half a minute. Add the fresh cream to the pan, followed by the balsamic vinegar and stir. Add the farfalle, mix well and serve.