Greek Pastichio with strained yoghurt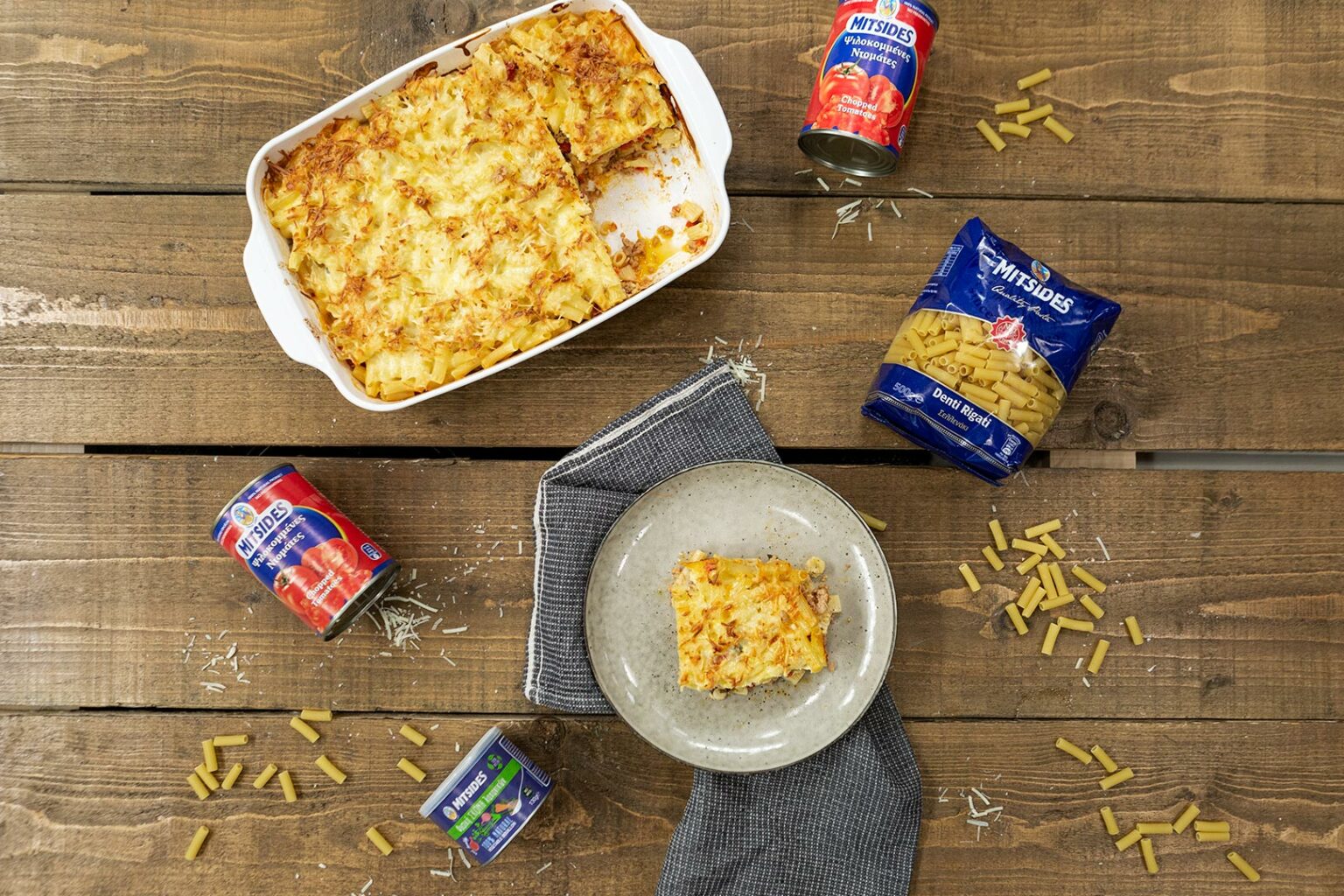 Category:
Oven Dishes
|
With Meat & Poultry
300 - 400 g. Mitsides Denti Rigati
3 Tbsp olive oil
1 large onion, chopped in rings
1 large red pepper, cut into small pieces
2 cloves of garlic
600 g. minced meat
600 - 800 g. Mitsides chopped tomatoes
20 gr dry white wine
3 Tbsp finely chopped parsley
250 g. strained yoghurt 10% or 2%
3 eggs
Pinch of nutmeg
Salt, pepper
Basil
Grated Kefalograviera cheese to garnish
Preheat the oven at 200°C.
Add your pasta in a large saucepan, cover with boiling water and let them cook as instructed on the pack.
In a large frying pan, add the olive oil and lightly sauté the onion, pepper and garlic until soft. Add the minced meat, stir and let it all cook for 8 minutes. Add the chopped tomatoes, wine and basil and cook over medium heat for about half an hour. Lastly, add in the parsley and leave for another 10 minutes.
In the meantime, divide your cooked pasta in two portions and place half of them in a lightly greased baking dish. Pour the cooked tomato sauce on top and then place the rest of the cooked pasta.
Whisk the eggs in a bowl, add the strained yoghurt and the nutmeg, mix well and pour it on top of the second layer of pasta in your baking dish.
Sprinkle the grated Kefalograviera cheese over the mixture and bake the Pastichio in the oven for about 15 minutes until it is lightly golden brown.