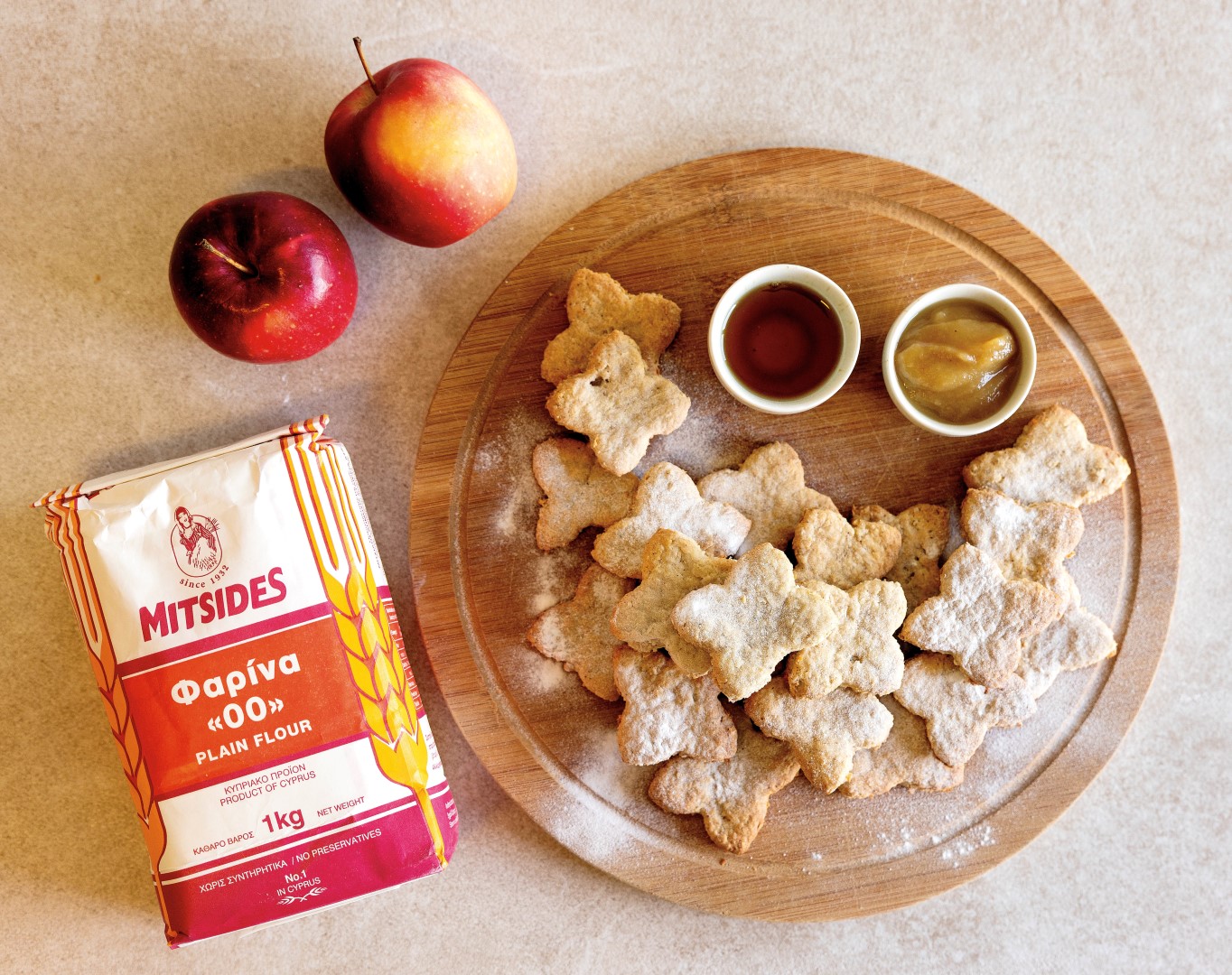 Category:
For Kids
|
Pastries & Sweets
1½ cup Mitsides Plain Flour
½ tsp baking powder
½ tsp salt
1½ cup quick oats
½ cup shredded coconut flakes
⅓ cup apple puree*
¼ cup coconut oil
2 eggs
1 tsp vanilla extract
1 tsp cinnamon
¼ cup oat milk
3 Tbsp maple syrup
2 Tbsp brown sugar
*You can use ready puree from a baby food jar
Preheat the oven to 180°C.
In a medium sized bowl, combine all dry ingredients. In a large mixing bowl, combine all wet ingredients. Slowly stir the dry ingredients into the wet ingredients. Knead the dough with your hands until you have a smooth, non-sticky dough. Add some more flour if needed. Cover the dough with cling film and keep in the fridge for at least one hour or overnight. Place the dough on a clean, floured surface or a piece of baking paper and roll out to .cm thickness. Use your favourite cookie cutters to cut cookies out of the dough, re-rolling leftover dough as necessary. Place the cookies on a baking tray lined with baking paper or lined cookie sheets. Bake for 12-15 minutes and remove from the oven to cool. Once cooled, you can sprinkle with some icing sugar or spread some hazelnut cream on top!