Healthy chocolate muffins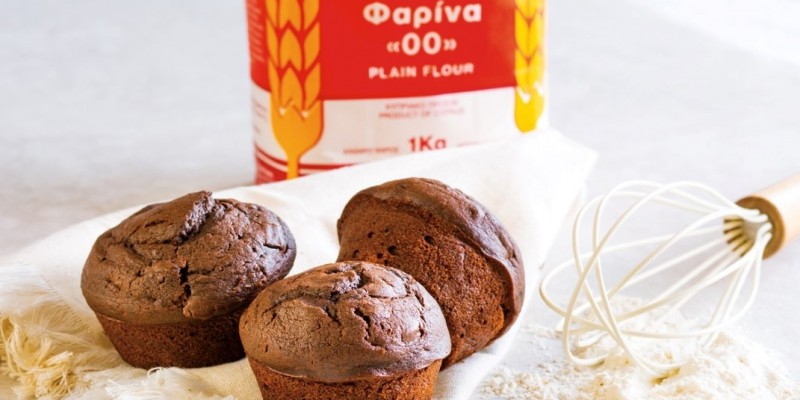 Category:
For Kids
|
Oven Dishes
|
Pastries & Sweets
1 cup Mitsides Plain Flour
⅓ cup raw cacao powder
¾ tsp baking soda
a pinch of salt
a pinch of cinnamon
½ cup dark chocolate chips
½ cup plain yogurt
½ cup pure maple syrup
½ cut oat milk
¼ cup melted coconut oil or melted unsalted butter
1 tsp vanilla extract
Preheat the oven to 180°C and lightly grease a 12-hole muffin tray with oil (You can use paper muffin cups instead).
In a large bowl mix together all dry ingredients (leave out the chocolate chips). In a medium bowl add all wet ingredients and whisk to mix. Add the wet ingredients to the dry ingredients and gently stir until you have a smooth mixture. Add the chocolate chips. Fill the muffin cups and bake for 18 minutes, or until a toothpick comes out almost clean. The inside should be slightly moist. Let the muffins cool for 5 minutes and remove. Consume within 3 days or freeze for up to 2 months. To defrost, let them sit at room temperature for an hour and then heat in the oven or microwave.