Honey-drizzled golden banana fritters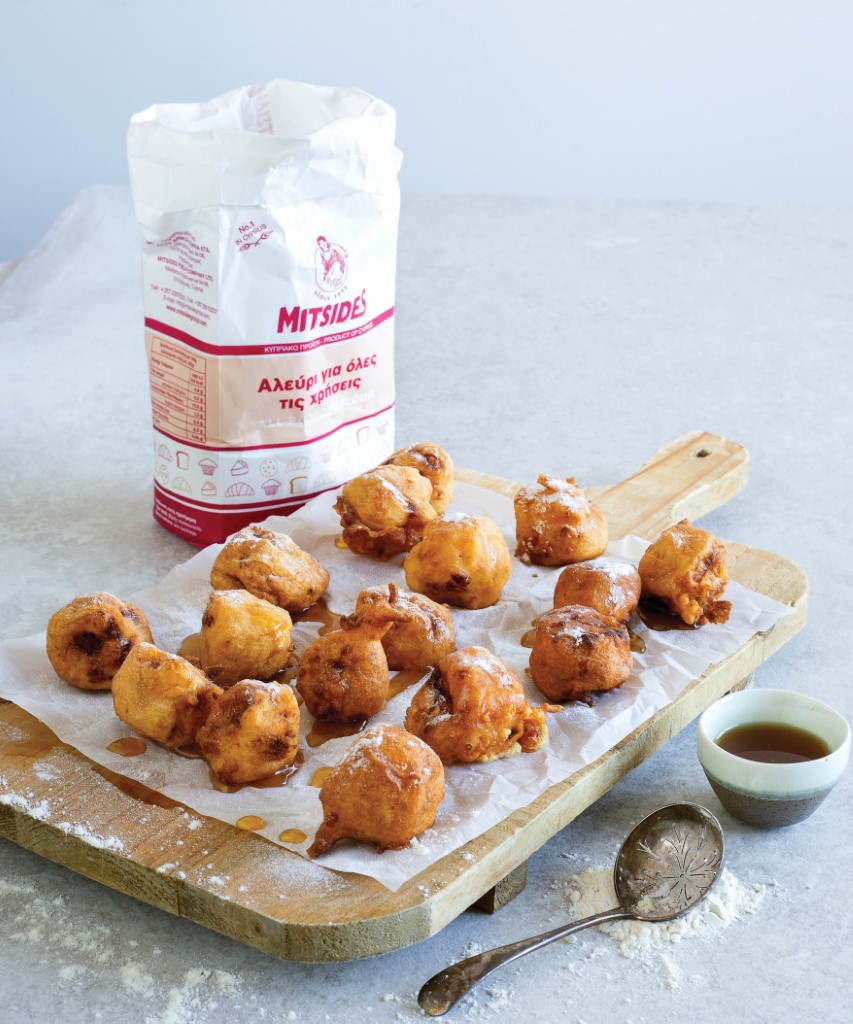 4 large ripe bananas
Icing sugar for serving
Maple syrup for serving
Sunflower Oil, for deep frying
For the batter:
1 egg white
½ cup Mitsides all-purpose Flour, sifted
¼ cup cornstarch
½ tsp baking powder
½ cup cold water
1 tsp vanilla extract
1 Tbsp coconut oil
Cut the bananas into 2cm long pieces. In a big bowl add all the batter ingredients and mix well until you get a smooth batter. Gently dip the bananas in the batter, making sure they are well coated.
In a large and deep pan, heat some sunflower oil (about 6cm from the bottom). Once hot, gently drop a few pieces of banana into the hot oil. Deep fry making sure both sides turn crispy and golden brown. Remove with a slotted spoon and place on a plate lined with kitchen paper to get rid of excess oil.
To serve, drizzle some maple syrup and sprinkle some icing sugar on top.