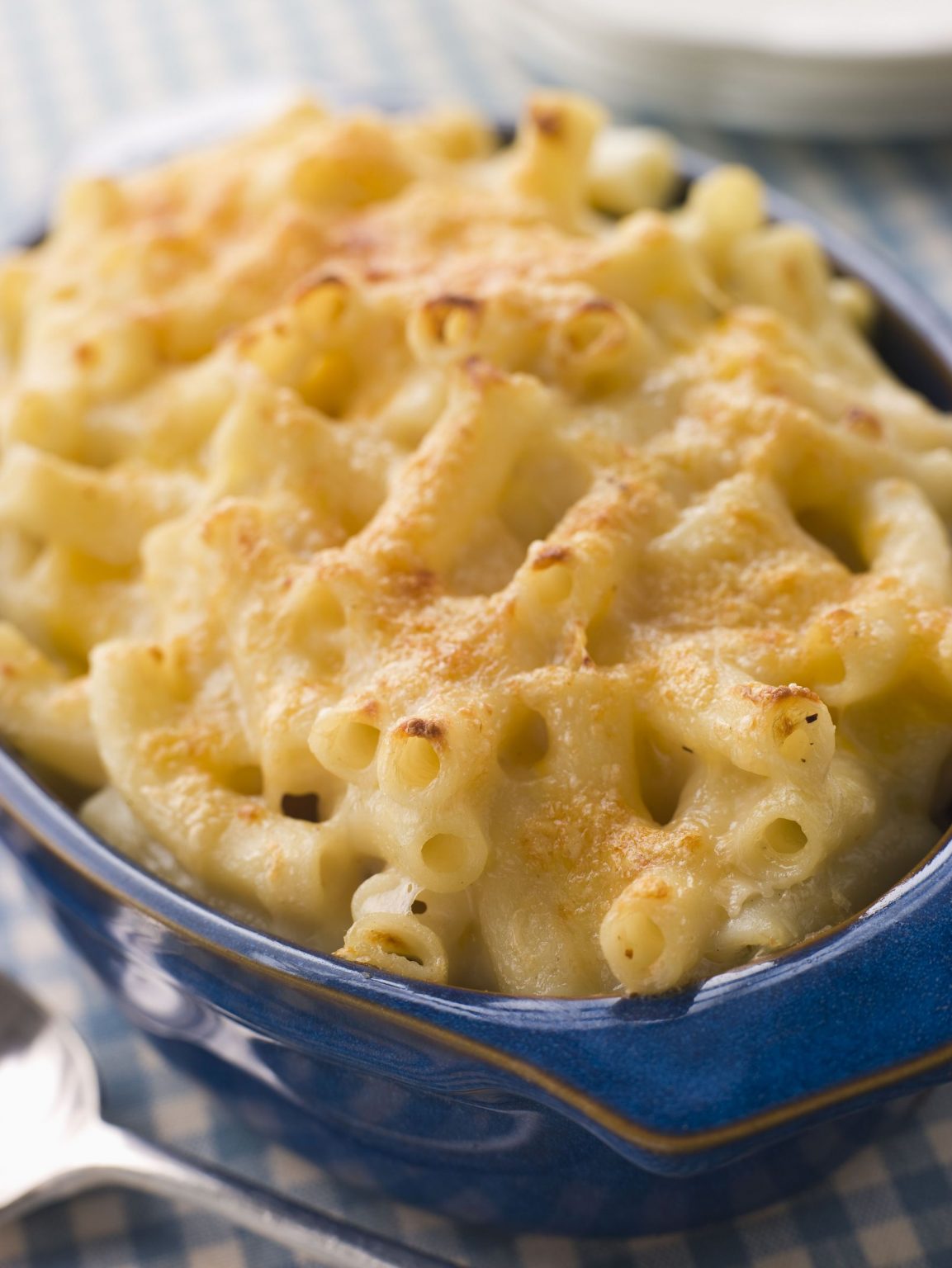 Category:
Oven Dishes
|
Vegetarian
1 packet MITSIDES Denti Rigati
A knob of butter
A small bunch of fresh oregano
100g (1cup) grated parmesan
100g (1cup) mascarpone cheese
100g (1 cup) emmental or gruyere cheese
Sea salt and ground pepper
1 teaspoon nutmeg
Ball of buffalo mozzarella cheese
Preheat your oven to 200°C/400°F
Cook the macaroni in a pan of salted boiling water 2 minutes short of the timing on the pack instructions (5-6 minutes). Drain the pasta and reserve some of the cooking water.
Heat the butter in a large deep frying pan. When it starts to foam add the oregano and fry for a minute until it starts to crisp up. Then turn the heat off.
Add the cooked pasta in the oregano butter along with 2-3 spoonfuls of the reserved cooking water, the parmesan, emmental or gruyere and mascarpone.
Return to a medium heat and stir until the cheese has melted.
Season to taste and then pour into an ovenproof dish.
Sprinkle the nutmeg, some parmesan and mozzarella.
Bake the macaroni cheese in the oven for about 10 minutes and then 2-3 minutes in the grill until the cheese is golden and crispy.