Mushroom and Lentil "keftedes"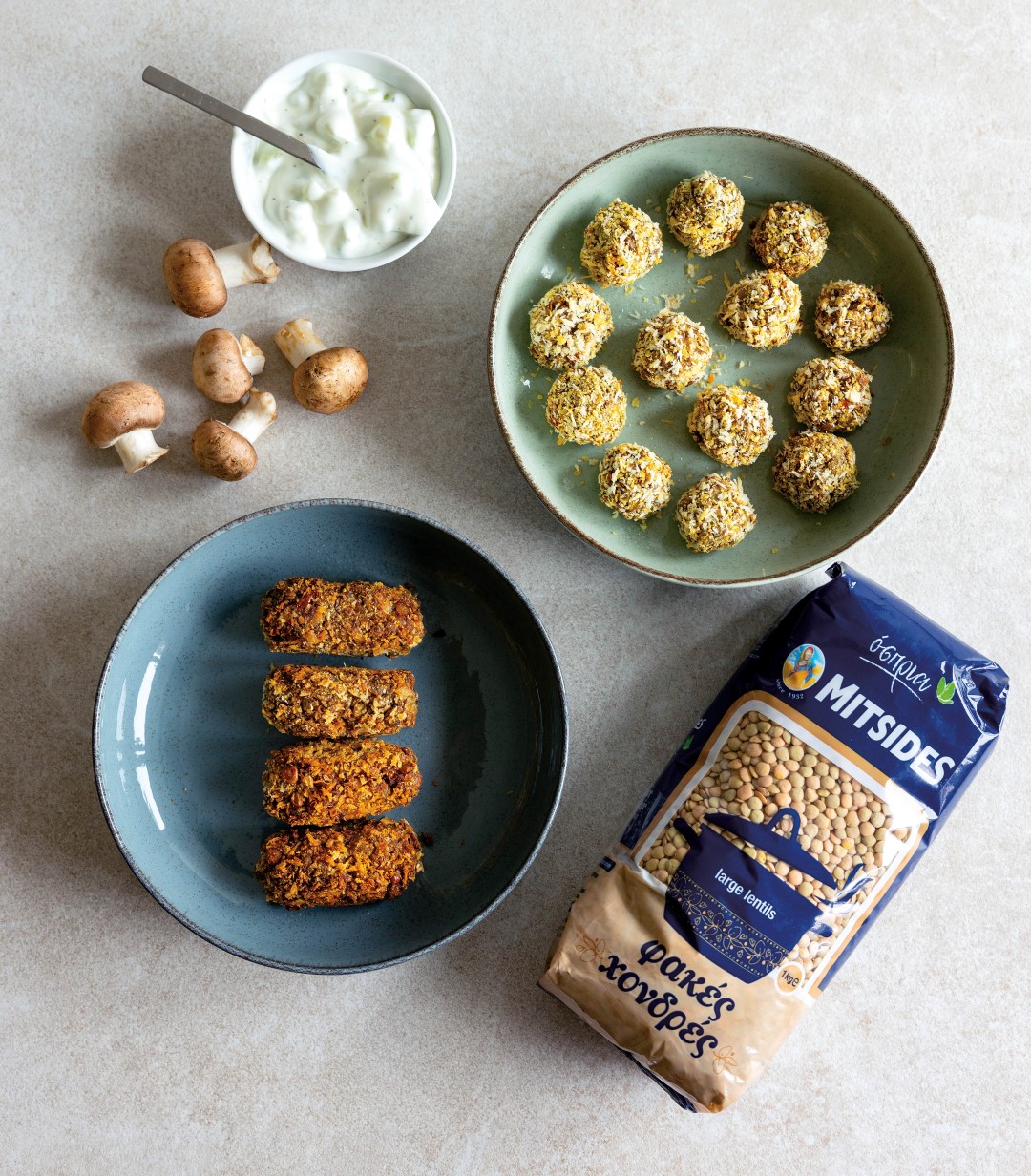 Category:
For Kids
|
Oven Dishes
|
Vegetarian
2 cups Mitsides Large Lentils, cooked
200g mushrooms
1 small onion
1 garlic clove
2 Tbsp sundried tomatoes, chopped
1 tsp mixed herbs
2 tsp Mitsides Vegetable Powder
½ cup Panko breadcrumbs
¼ cup nutritional yeast
1 egg, beaten
1 Tbsp olive oil (and some more for brushing)
Pepper
Preheat the oven to 180°C.
In a food processor, pulse the onion and garlic until finely chopped. Add the mushrooms, lentils and sundried tomatoes and pulse again until finely chopped. Add the beaten egg, mixed herbs, 1 tsp vegetable powder and some pepper and mix. In a large frying pan, heat the olive oil and saute the mixture for 6-7 minutes. Let it cool. In a bowl mix the breadcrumbs with the nutritional yeast and the remaining vegetable powder. Add ⅓ of the breadcrumbs mixture to the mushroom mixture. Then form keftedes or small balls with your hands. Place each ball in the breadcrumbs mixture and coat well. Place the balls or keftedes on a baking tray lined with baking paper. Brush each with some olive oil and bake for 15-20 minutes or until browned. You could also fry them in oil, for a more tasty but less healthy result.