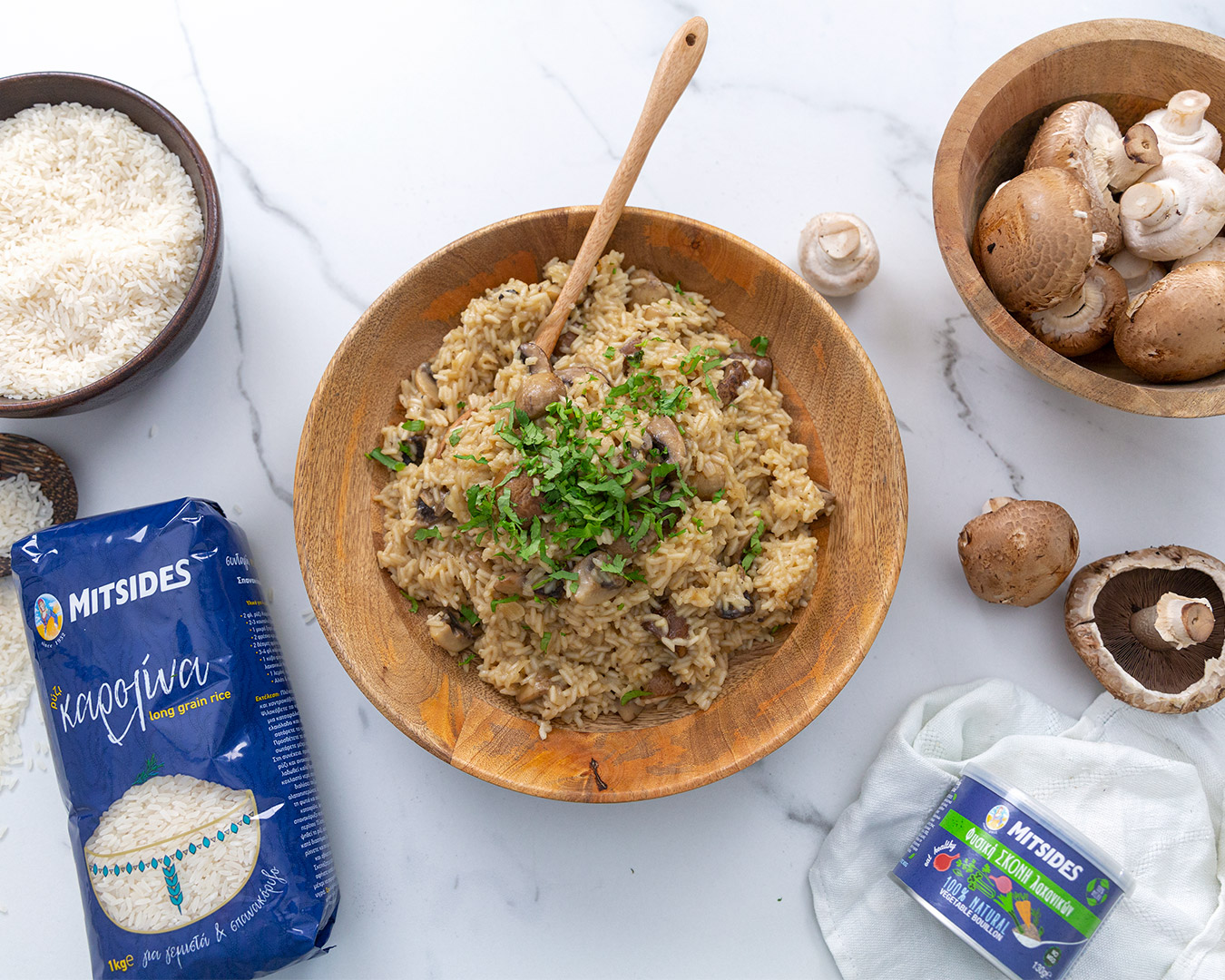 Category:
Rice & Pulses
|
Vegetarian
500g Mitsides 'Carolina' long grain rice
½ cup butter
1 onion, chopped
1 pack dry onion soup
1-2 springs fresh thyme
1 Tbsp Mitsides Vegetable Powder
500g mushrooms, cut in quarters
1 ltr boiling water
Handful of fresh parsley, chopped
Salt & pepper
In a medium sized pot melt the butter and fry the onion until soft. Add the mushrooms and cook for 5 minutes. Stir in the rice and mix well. Add the onion soup, vegetable powder, thyme, salt and pepper. Add the water and simmer on low heat until the water is fully absorbed and the rice is cooked. Garnish with the parsley and serve.