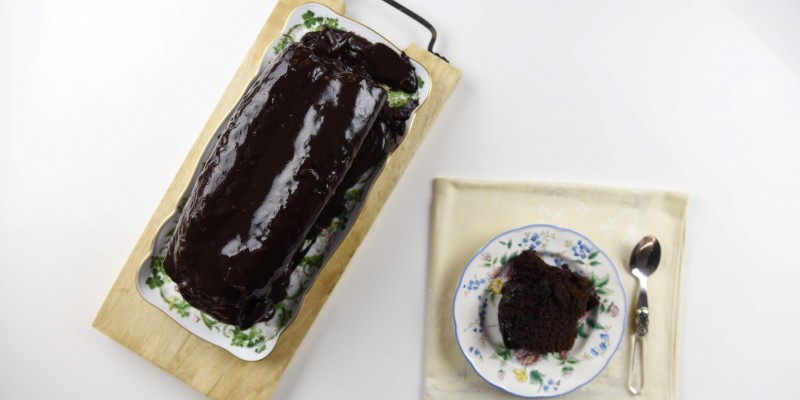 Category:
Oven Dishes
|
Pastries & Sweets
1 cup Mitsides All Purpose Flour
1 cup granulated sugar
¼ cup unsweetened cocoa powder
1 teaspoon baking soda
½ teaspoon baking powder
¼ teaspoon salt
1 large egg
½ cup vegetable oil
½ cup buttermilk (see note*)
½ cup hot water

For the frosting:

5 tablespoons unsalted butter
¼ cup unsweetened cocoa powder
1¼ cup icing sugar, sifted
2 to 3 tablespoons milk
½ teaspoon vanilla extract
Line rectangular cake pan with parchment paper.
Preheat oven to 180°C.
In a large mixing bowl, whisk together flour, sugar, cocoa, baking soda, baking powder and salt. Add egg, oil, and buttermilk and whisk well. Add hot water and whisk until the batter is smooth. Pour into prepared pan.
Bake for 25 to 30 minutes OR until a toothpick inserted in few places comes out clean.
Cool and prepare frosting in the meantime.
Melt butter in a saucepan over medium-low heat. Add cocoa powder and whisk in. Warm for 2 minutes, without boiling. Remove saucepan from heat. Add sifted icing sugar and whisk in. Add vanilla and milk, one tablespoon at a time. The frosting should be shiny and smooth. Pour over warm cake and spread with a spatula. Let cool before cutting.
Note* To make homemade buttermilk, whisk 2 teaspoons of apple cider vinegar with ½ cup whole milk and leave for 10 minutes.