One pot tagliatelli with sausage and tomato sauce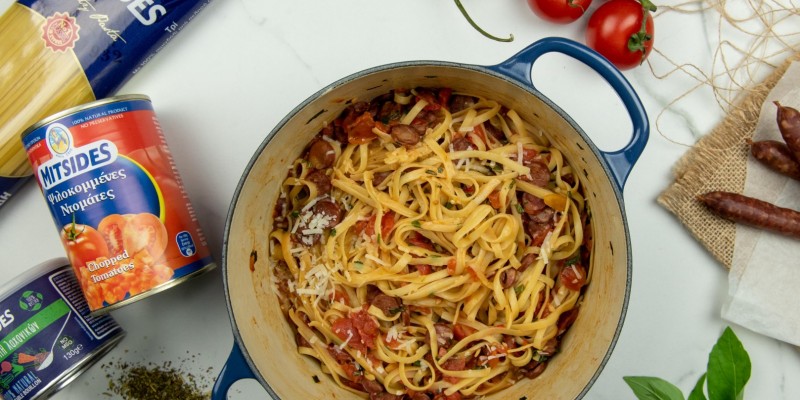 Category:
With Meat & Poultry
1 pack Mitsides Tagliatelli
1 ltr boiling water
1 Tbsp Mitsides Vegetable Powder
1 can Mitsides chopped tomatoes
1 cup basil leaves, chopped
1 garlic clove, minced
1 pack village sausage, cut in slices
1 chili, chopped
3-4 Tbsp olive oil
salt and pepper
In a large saucepan, heat the olive oil and add the sausage, chili, garlic and vegetable powder. Add the tomatoes, salt and pepper and cook for a few minutes. Add the boiling water and once boiling, add the pasta. Add the basil, cover and let the pasta cook until liquids have been absorbed and pasta is al dente.