"Open Kolokithopita" Bulgur with pumpkin, raisins and anari cheese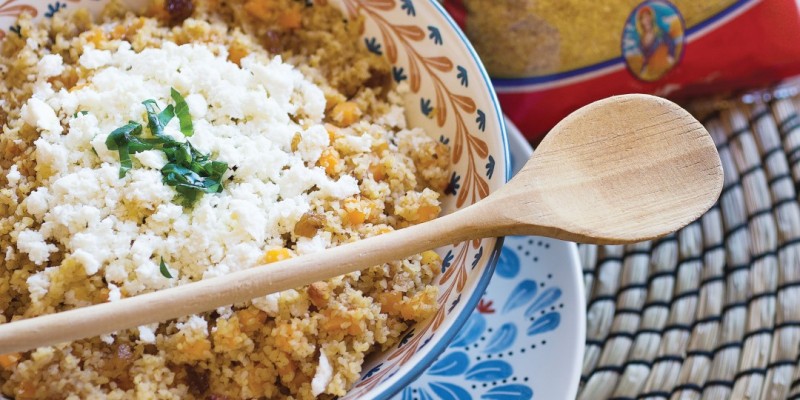 Category:
For Kids
|
Oven Dishes
|
Vegetarian
100 g Mitsides Fine Bulgur (red pack)
100g pumpkin, cut in small cubes
2 Tbsp raisins, finely chopped
½ tsp cinnamon
½ tsp ground cloves
1 Tbsp olive oil
20g unsalted anari cheese, cut in cubes
A drop of honey (optional)
Preheat the oven to 180⁰ C. On a baking tray lined with parchment paper, place the pumpkin and bake in the oven for about 15 minutes. Meanwhile, in a bowl mix all ingredients except the anari and honey (if using). In a saucepan, boil 300ml water and add the bulgur mixture and cooked pumpkin. Cook until the bulgur has been cooked, adding more water if needed. When it is ready, serve in bowls and top with anari!