Pasta shells with Blue Cheese Sauce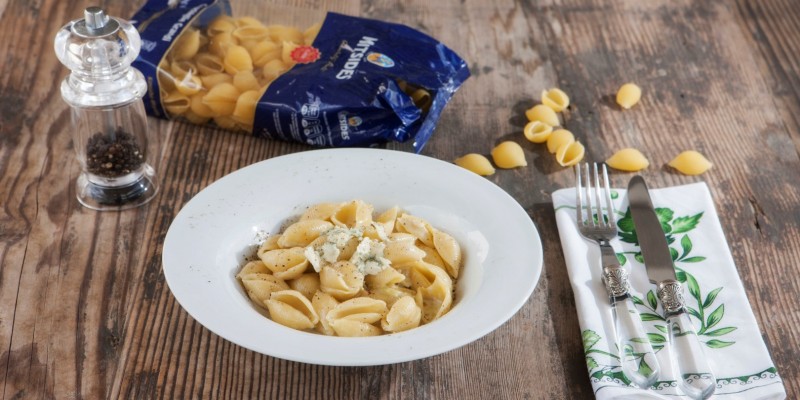 1 package Mitsides  large pasta shells (500g)
2 tablespoons shallots, chopped
150g blue cheese
50g. salted butter
200ml cream
ground pepper
Parmesan
1. Cook the pasta following package directions in plenty of salted boiling water.
2. In a skillet, heat the butter and fry the onion. When softened, add the blue cheese and break it with a fork until it forms a creamy texture.
3. When the cheese is well cooked, add the cream and stir. Add freshly ground pepper.
4. When the pasta is ready, soak, add it to the pan with the sauce and stir well.
5. Serve in bowl dishes a grate a bit of parmesan on top.