Pasta shells with yogurt and lamb meatballs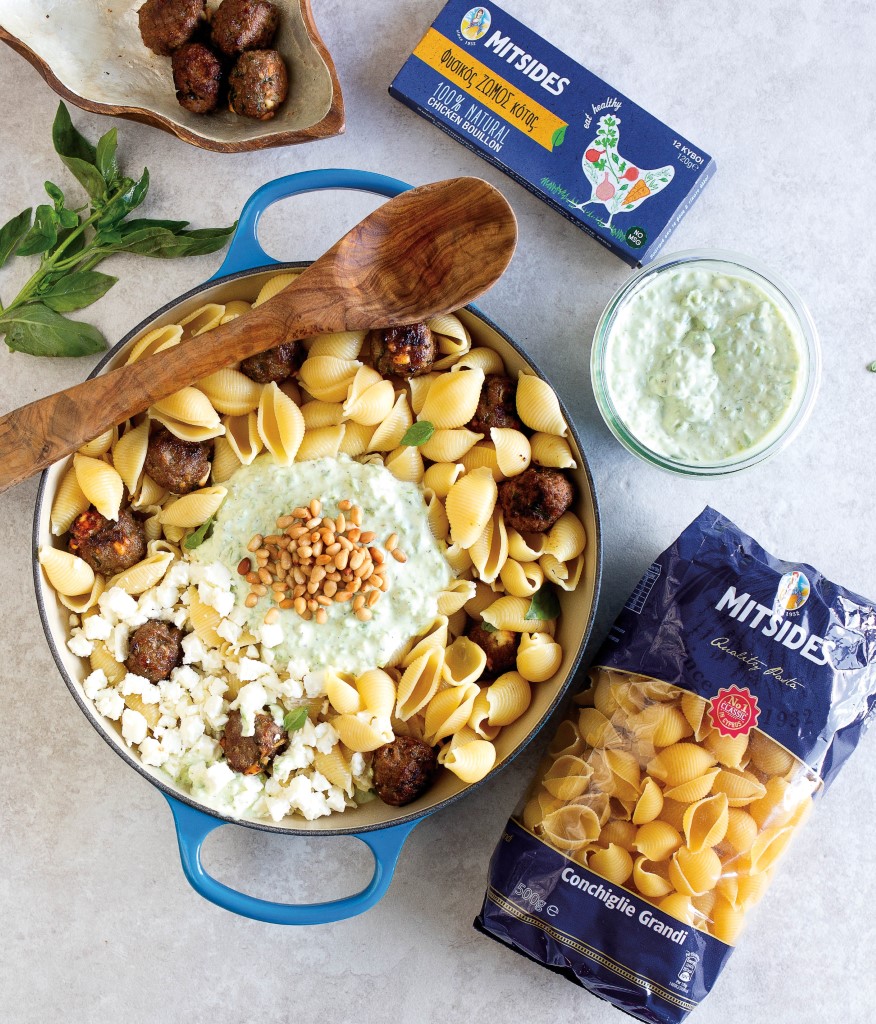 1 pack Mitsides Conchiglie Grandi
2 cubes Mitsides Chicken Bouillon
For the sauce:
1 cup yogurt
⅓ cup olive oil
1 cup peas
1 garlic clove
½ tsp salt

For the meatballs:

500g minced lamb
1 small onion, chopped
1 egg, beaten
1 garlic clove, minced
1 lemon, zest
⅓ cup feta cheese, crumbled
1 tsp dry mint
1 tsp smoked paprika
2 Tbsp breadcrumbs
½ tsp salt
½ tsp pepper
Grated halloumi cheese, for serving
Olive oil for brushing
Preheat the oven to 180°C.
To prepare the meatballs, in a large bowl mix all ingredients well. With your hands, form small meatballs and place on an oven tray lined with baking paper. Brush the meatballs with some olive oil and bake for 20 minutes until golden brown, flipping to the other side half-way.
To prepare the pasta sauce, add the yogurt, olive oil, peas, garlic clove and salt in a blender and pulse.
In a pot with plenty of boiling water, add the bouillon cubes. Once dissolved, add the pasta and cook following package instructions. Drain the pasta, reserving ½ cup of pasta water. Add the yogurt sauce and reserved pasta water to the pasta and mix. Add the meatballs and serve with grated halloumi.