Pasta with baby shrimps and red sauce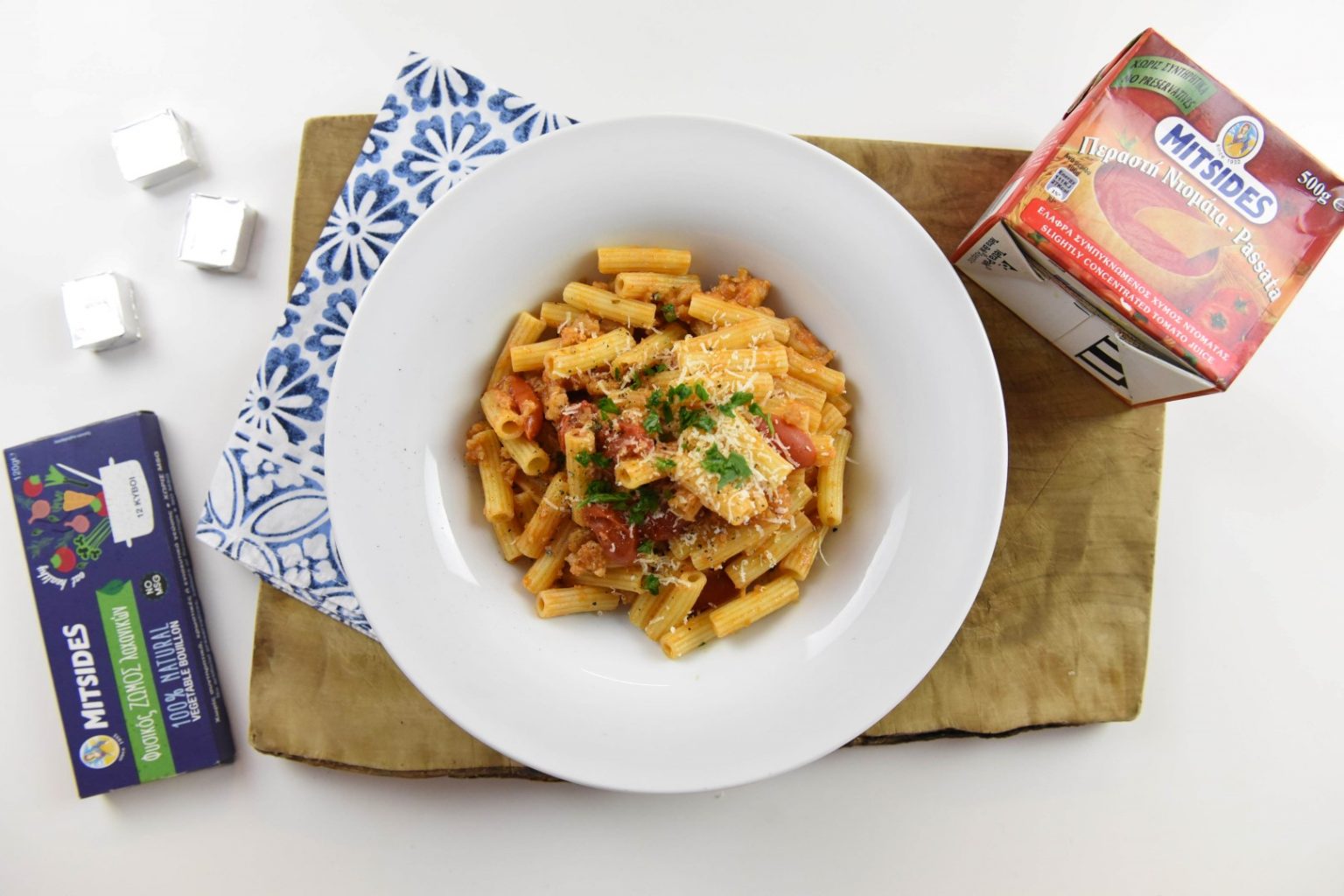 Category:
Vegetarian
|
With Seafood
1 Pack Mitsides Denti Rigati (500g)
2 cups baby shrimps
3 Tbsp olive oil
2 spring onions, finely chopped
1 garlic clove, minced
10 cherry tomatoes, cut in half
⅓ cup white wine
1 cup Mitsides Passata
3 pinches dry oregano
½ tsp sugar
salt and pepper
Cook the pasta in plenty of salted boiling water following cooking instructions. Drain the pasta 1 minute short and set aside. In the meantime, pulse the shrimps in a food processor until you have very small pieces of shrimp. In another pan, heat the olive oil and add the shrimps, onion and garlic. Add the cherry tomatoes and cook for another 2 minutes. Add the wine and wait for it to evaporate. Add the passata, sugar, oregano, salt and pepper and cook for a few more minutes. Add the pasta to the sauce and cook for another 2 minutes before serving.