Pasta with sausage and Rocket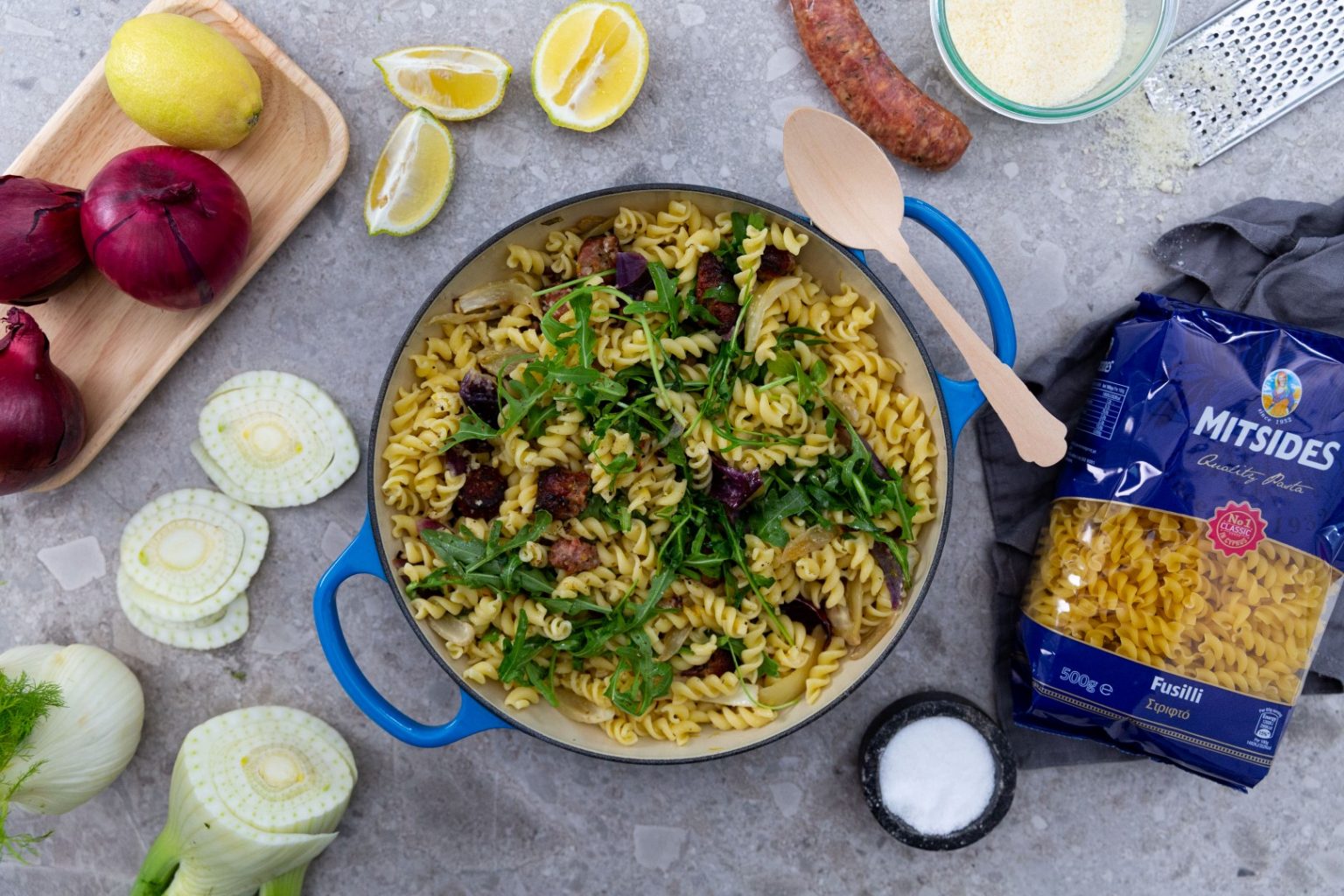 2 small red onions, sliced
1 fennel bulb, sliced
6 Tbsp olive oil
Salt, pepper
2 Italian sausages, cut in small pieces  
1 pack Mitsides Fusilli
2 cubes Mitsides Bouillon for Pasta
1 tsp lemon zest
2 Tbsp lemon juice
½ cup grated parmesan
2 cups baby rocket leaves
Preheat the oven at 180°C.
On a baking tray place the fennel and onions. Drizzle with olive oil and season with salt and pepper. Remove the casing of the sausages and cut in pieces. Scatter around the onions and fennel. Roast for about 25-30 minutes or until everything is cooked through.
Meanwhile, in a large saucepan with plenty of boiling water add the bouillon cubes. Once dissolved, add the pasta and cook following pack instructions. Drain the pasta and reserve some of the pasta water.
Combine the pasta with the sausage mixture. Add the lemon zest, lemon juice, olive oil, parmesan and about ¼ cup of the pasta water and mix well. Toss in the rocket leaves and serve.