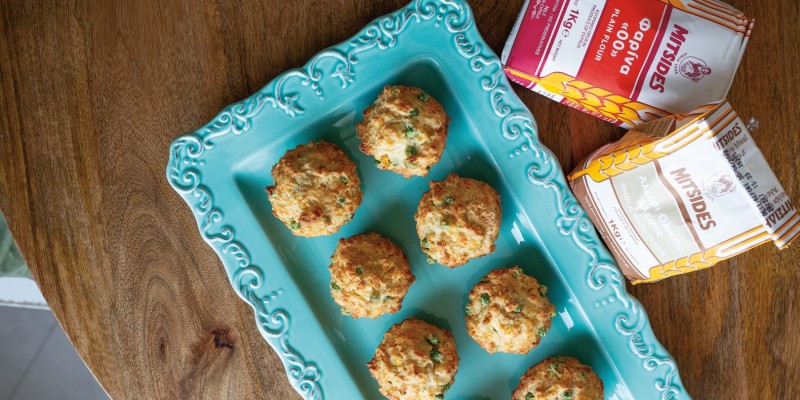 Category:
For Kids
|
Oven Dishes
|
Vegetarian
1 cup Mitsides Plain Flour
1 cup Mitsides Wholemeal flour
1 cup green peas (defrosted)
1 cup sweetcorn (defrosted)
1 cup yogurt
¼ cup olive oil
¼ cup milk
2 eggs, beaten
1 cup cheddar cheese, grated
1 tsp Mitsides Vegetable Powder
1 ½ tsp baking powder
a pinch of salt and pepper
Preheat the oven to 180°C.
In a bowl, mix the eggs with the olive oil, yogurt and milk. In another large bowl, mix the flour with the peas, corn, cheese, vegetable powder, baking powder, salt and pepper. Pour the wet ingredients into the dry ingredients and mix well until combined.
Divide the mixture in a greased muffin tray and bake in the oven for about 20 minutes or until a skewer inserted in the middle of a muffin comes out clean.