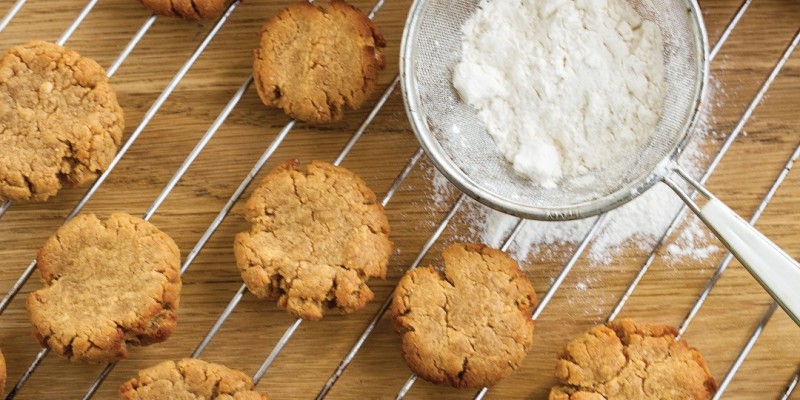 Category:
For Kids
|
Oven Dishes
|
Pastries & Sweets
1 cup Mitsides Plain Flour (Farina "00")
1 cup Mitsides Whole Meal Flour
1 cup unsalted peanut butter
½ cup honey
½ cup maple syrup
1 egg, beaten
1 tsp vanilla extract
½ tsp baking soda
Preheat the oven to 180⁰C and line a baking tray with parchment paper.
In the bowl of your mixer, combine the peanut butter, honey and maple syrup. Beat until they are mixed well. Add the egg and vanilla and beat to mix. Add the baking soda and flour until it comes together to form a dough ball.
Shape dough into small balls, press slightly with the palm of your hand and place on baking tray. Bake for about 10 minutes until the cookies become slightly golden brown. Remove from the oven and let them cool. Be careful not to burn these as honey burns faster than sugar!