Peanut butter Thai noodles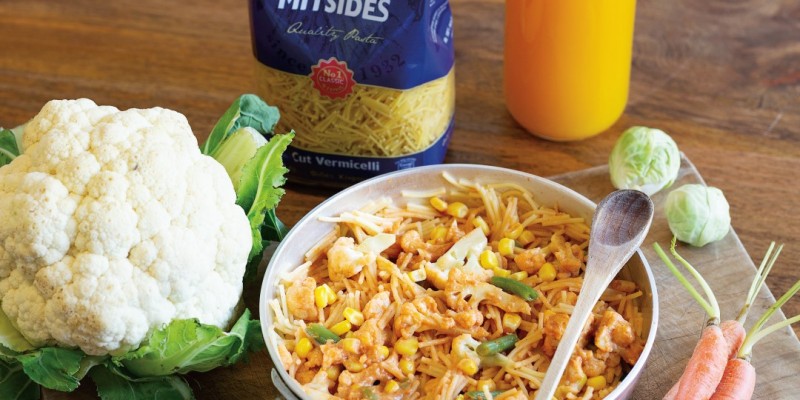 Category:
For Kids
|
Vegetarian
250g Mitsides Cut Vermicelli
1 Tbsp sesame oil
1 Tbsp soy sauce
1 Tbsp ginger, grated
1 tsp garlic, minced
½ cup cauliflower, cut in small florets
½ cup green beans, cut in pieces
½ cup grated carrot
2 Tbsp sweetcorn
½ cup coconut milk (in carton box)
1 Tbsp peanut butter
1 Tbsp lime juice
In a medium sized saucepan with plenty of boiling water, cook the vermicelli following pack instructions. Drain and set aside.
In a large frying pan, add the sesame oil, garlic and ginger. When they start to release their fragrance add the cauliflower, corn, green beans and carrot. When slightly softened, add the soy sauce, coconut milk and peanut butter. Mix well and cook for about 5 minutes until the liquid thickens. Add noodles and lime juice to the sauce, mix well and serve in bowls!