Penne with chevre, baby rocket and cherry tomatoes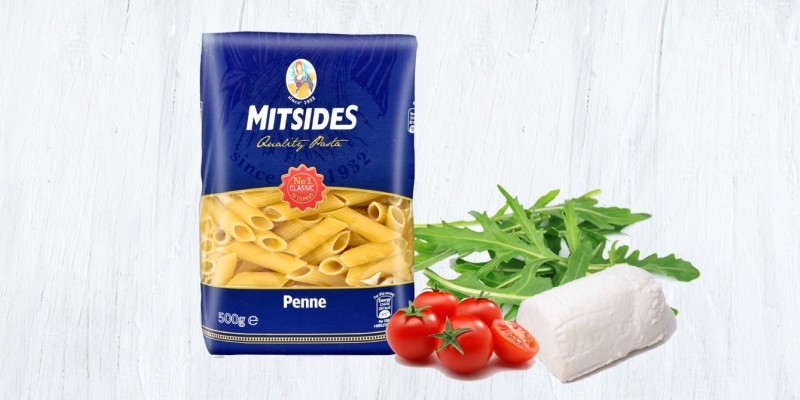 500g MITSIDES penne
100g goat cheese, crumbled
½ cup cherry tomatoes, cut in half
1 bunch of baby arugula
1 tbsp olive oil
1 tsp garlic, crushed
Salt
Freshly ground black pepper
Cook the pasta for 12 minutes in plenty of salted boiling water.
In a mixing bowl mix the crumbled goat cheese, cherry tomatoes and garlic.
When the pasta is cooked, drain well and mix with the cheese and tomatoes.
Drizzle with the olive oil, salt, pepper and the rocket leaves and mix well, until the rocket welts and releases its aroma.