Penne With Meat Sauce (Penne Al Ragu)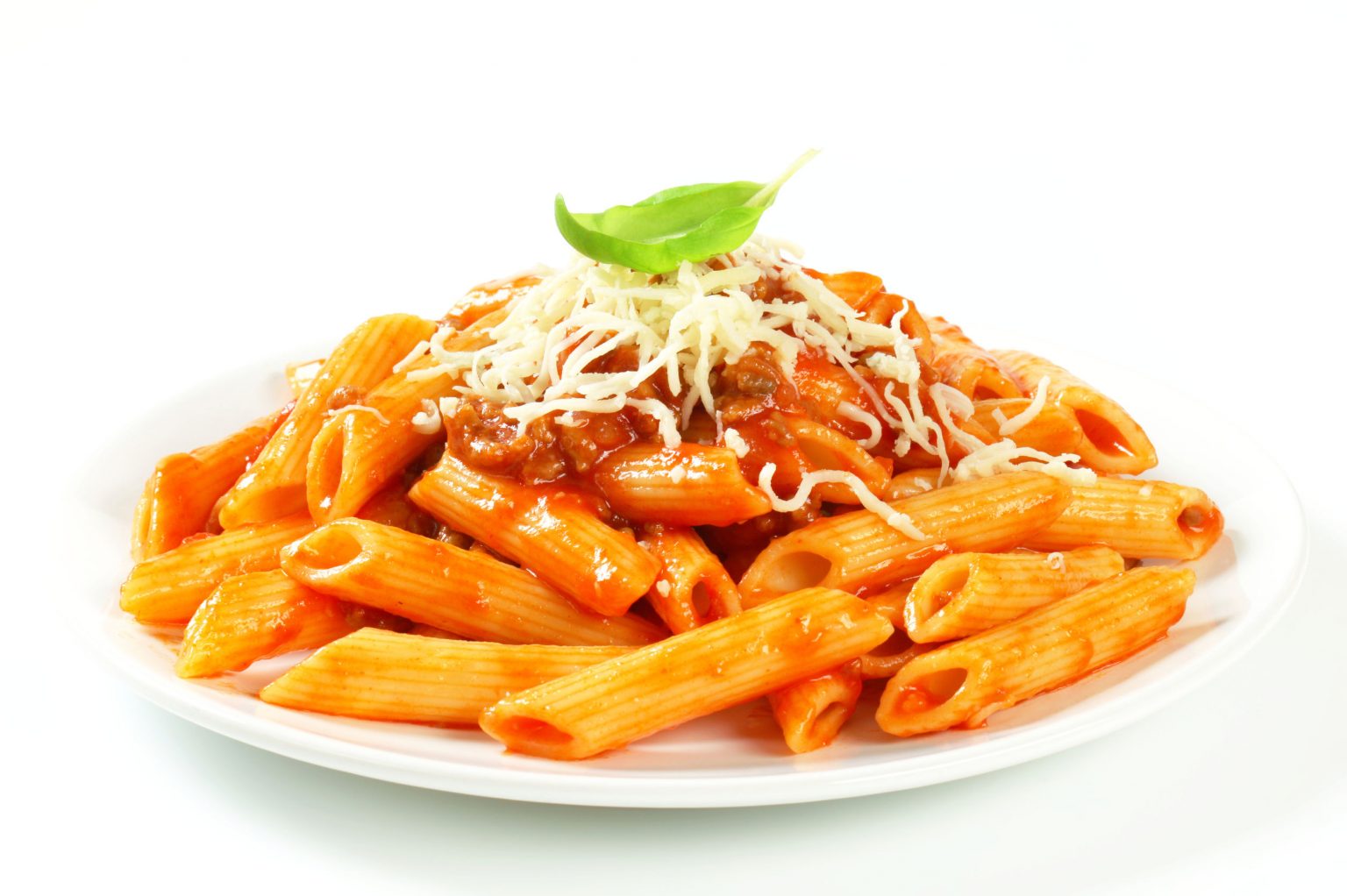 Category:
With Meat & Poultry
1 packet MITSIDES Penne
1 onion, 1 carrot
1 celery stalk
½ bunch of parley
2 tablespoons olive oil
25 gr. butter
200 gr. minced beef
½ glass red wine
50 gr. ham
1 bay leaf
1 tin MITSIDES chopped peeled tomatoes (400 g)
salt, freshly ground pepper
Finely chop onion, carrot, celery and parsley. Cut ham in cubes.
Heat oil with 1 tablespoon butter and lightly brown vegetables and half the parsley. Add mincemeat, wine, ham and bay leaf and simmer for 10 minutes.
Strain tomatoes, add to mincemeat and season with salt. Simmer gently while covered for 50 minutes stirring frequently.
As soon as the sauce is ready, add remaining parsley, butter and season with pepper.
Meanwhile, boil penne for 8-10 minutes, strain, place in bowl and cover with sauce.