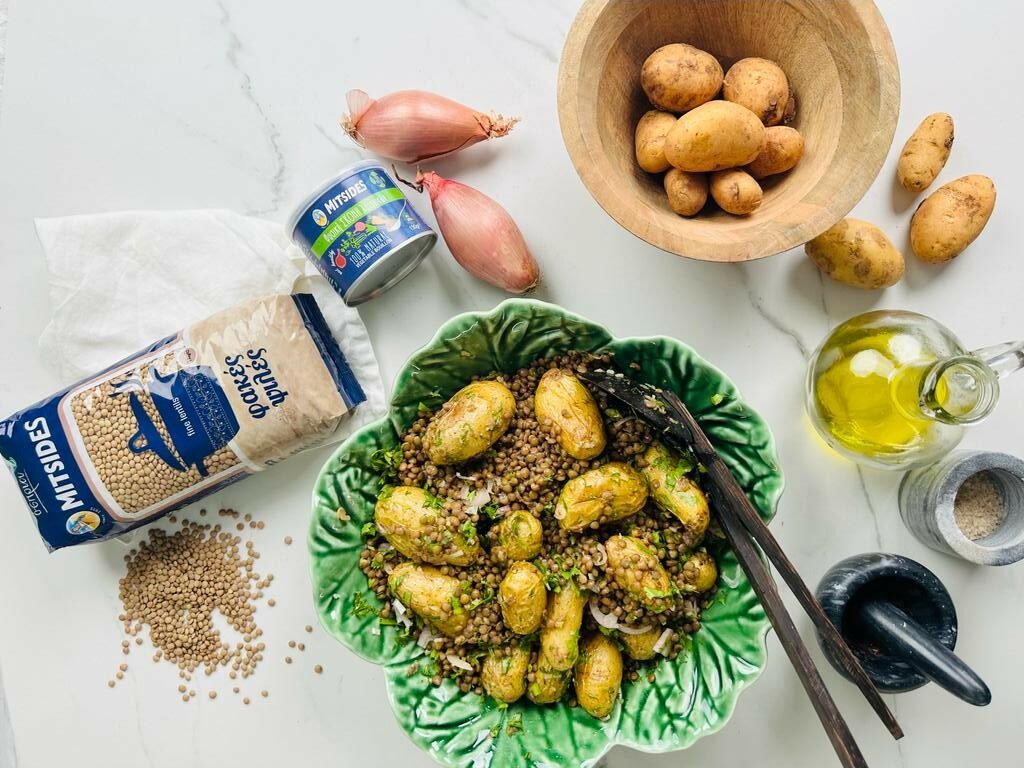 Category:
Oven Dishes
|
Vegetarian
1 cup Mitsides Fine Lentils
500g baby potatoes
Some olive oil
A pinch Mitsides Vegetable Powder
Salt & pepper
1 small shallot, finely sliced
¼ cup parsley, chopped
2 Tbsp dill, chopped
For the dressing:
2 garlic cloves, minced
2 Tbsp olive oil
1 Tbsp Dijon mustard
2 Tbsp red wine vinegar
Juice of 1 lemon
½ tsp dry mint
½ tsp red pepper
1 tsp honey
Salt & Pepper
Preheat the oven to 200°C.
Cook the lentils in salted water for 20-25 minutes. Drain, rinse, and set aside until cool.
Meanwhile place the potatoes on a baking tray. Drizzle with some olive oil, vegetable powder, salt and pepper and bake for 30 minutes until crispy.
Whisk all dressing ingredients in a small bowl.
Once the potatoes are finished and have cooled down, add them in a bowl with the lentils. Mix in the dressing and all remaining ingredients together and serve the salad at room temperature.