Quinoa and halloumi burgers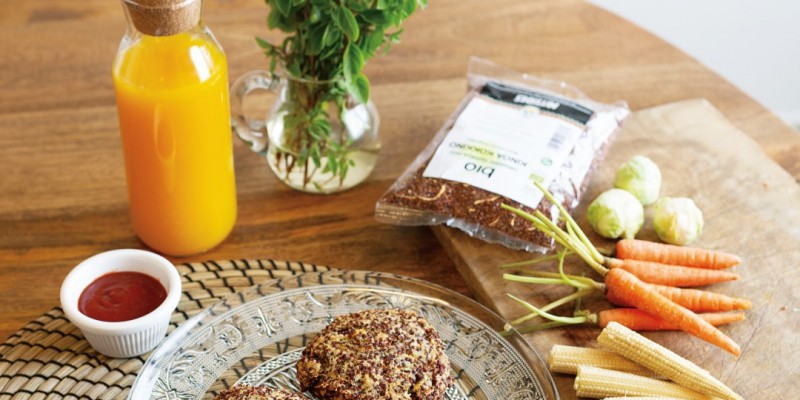 Category:
For Kids
|
Oven Dishes
|
Vegetarian
100g Mitsides red quinoa
300ml water
1 cup halloumi cheese, grated
1 spring onion, chopped
1 egg, beaten
½ cup white beans or sweet potato, cooked
1 tsp Mitsides Vegetable Powder
½ tsp garlic powder
a pinch of sea salt and pepper
Preheat the oven to 180°C. Rinse the quinoa and place it in a small saucepan with the water. Add 1 teaspoon of natural vegetable powder and cook for about 10 minutes until all liquid has been absorbed.
In a large bowl, mix all ingredients together, including the cooked quinoa. Form 6 medium sized burgers and place on a baking tray lined with baking paper. Bake them the oven for about 40 minutes. Serve as you would serve a burger.
Note: The best result for this recipe would be to fry the burgers in oil but since this is for children, we suggest that you bake them.