Ravioli in a butter and pumpkin sauce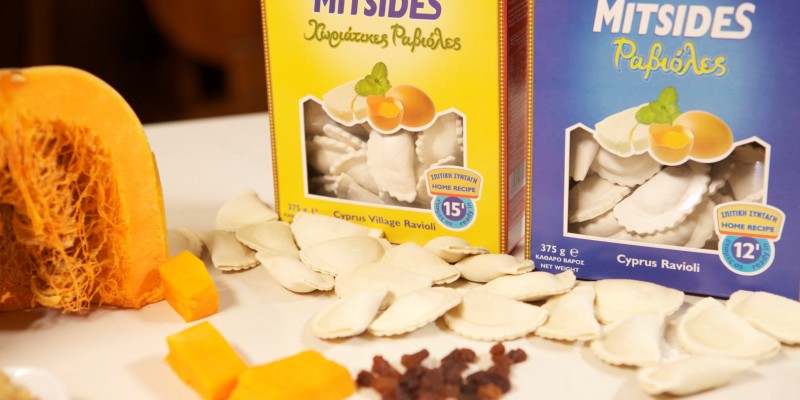 1 pack of MITSIDES Ravioles 375g
350g pumpkin (200g peeled)
6 tablespoons raisins
2 tablespoons brown sugar
40g butter
180g fresh cream
Pumpkin Purée:
1. Peel the pumpkin carefully and cut into small cubes (2cm).
Remove any hard parts of the pumpkin with a knife. 
2. Oil a baking dish with some olive oil and add the pumpkin. Sprinkle  with the brown sugar, mix well and bake in the oven for 45 minutes at 180° C.
3. Remove and mash the pumpkin cubes with a fork, to make a soft purée.
Ravioles:
1. Meanwhile, boil the ravioles in a saucepan for 12 minutes. Drain the ravioles, add some olive oil and mix well.
Sauce:
1. Melt the butter in a pan and sauté the pumpkin purée for half a minute. Add the raisins, followed by the fresh cream. Mix well and simmer over low heat for 2 minutes.
2. Season with salt and pepper and add the ravioles into the sauce, stirring carefully. Serve and garnish with a few raisins.