Ravioli with mushrooms and Commandaria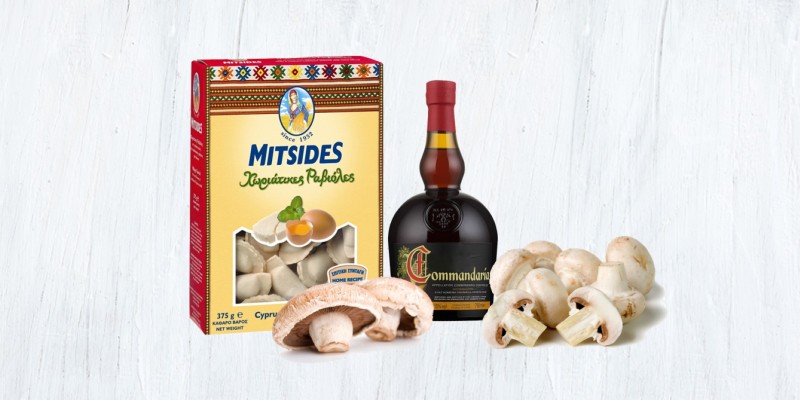 375g MITSIDES Village Ravioles
2 cups mushrooms, cut in four  
3 tbsp onion, finely chopped
2 tbsp olive oil
1 tsp garlic,crushed
50ml Commandaria (sweet dessert wine)
1 tbsp strained yogurt
Salt
Blacκ pepper
Boil the Ravioles for 15 minutes in boiling salted water or chicken stock.
Meanwhile, sauté the mushrooms  in a pan with the olive oil until they get a nice color. Add the garlic and onion. Finish with the commandaria and keep cooking until glazed.
Drain the cooked ravioles and place in a serving plate. Add the mushrooms and mix carefully. Garnish the plate with a dash of yogurt.