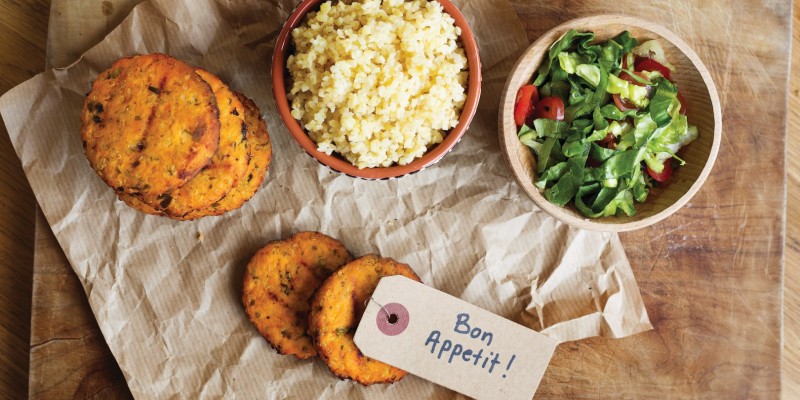 Category:
For Kids
|
Oven Dishes
|
With Seafood
2 salmon fillets, skin off
½ cup sweet potato, cooked and mashed
½ cup Mitsides White Quinoa, cooked
1 Tbsp parsley, chopped
2 Tbsp spring onion, chopped
1 Tbsp lemon juice
1 Tbsp lemon zest
1 egg, beaten
½ tsp organic low-sodium vegetable powder
1 Tbsp olive oil
A pinch of black pepper
Preheat the oven to 180⁰C. Place the salmon fillets in an ovenproof dish. Rub salmon with the olive oil, vegetable powder and pepper. Cover with foil and cook for about 15 minutes. The salmon should be almost cooked (still moist in the middle). Let it cool and flake with a fork.
 
In a large bowl, add flaked salmon and all remaining ingredients. With your hands, form patties and place on a baking tray lined with parchment paper. Bake 6 minutes each side or until the salmon cakes are golden brown.