Slow cooked chicken with village macaroni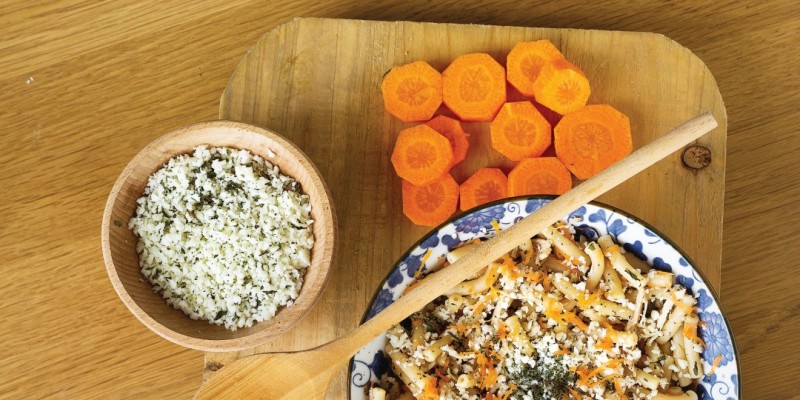 Category:
For Kids
|
With Meat & Poultry
200g Mitsides Village macaroni
1 chicken breast
2 chicken thighs, skin on
1 large carrot, grated
2 cloves
1 tsp dry mint
Grated halloumi cheese for garnishing
Put the chicken in a large saucepan with plenty of water and the cloves. Bring the water to a boil and then reduce heat to low and let the chicken cook for about an hour. You will see some foam forming which you can remove with a spoon. When the chicken is ready and cooked throughout, remove it from the saucepan and set aside, covered with foil.
Drain the chicken stock and transfer the clear stock in another saucepan. Bring it to a boil and add the pasta. Five minutes before the pasta is ready, add the grated carrot. While the pasta is cooking, put the chicken on a cutting board, remove the skin from the thighs and start flaking the meat with a fork. You will end up with pieces of "grated" looking chicken. When the pasta is cooked, serve it in bowls using a slotted spoon. Top with the chicken, mint and halloumi cheese and mix well.