Spaghetti With Spicy Bolognese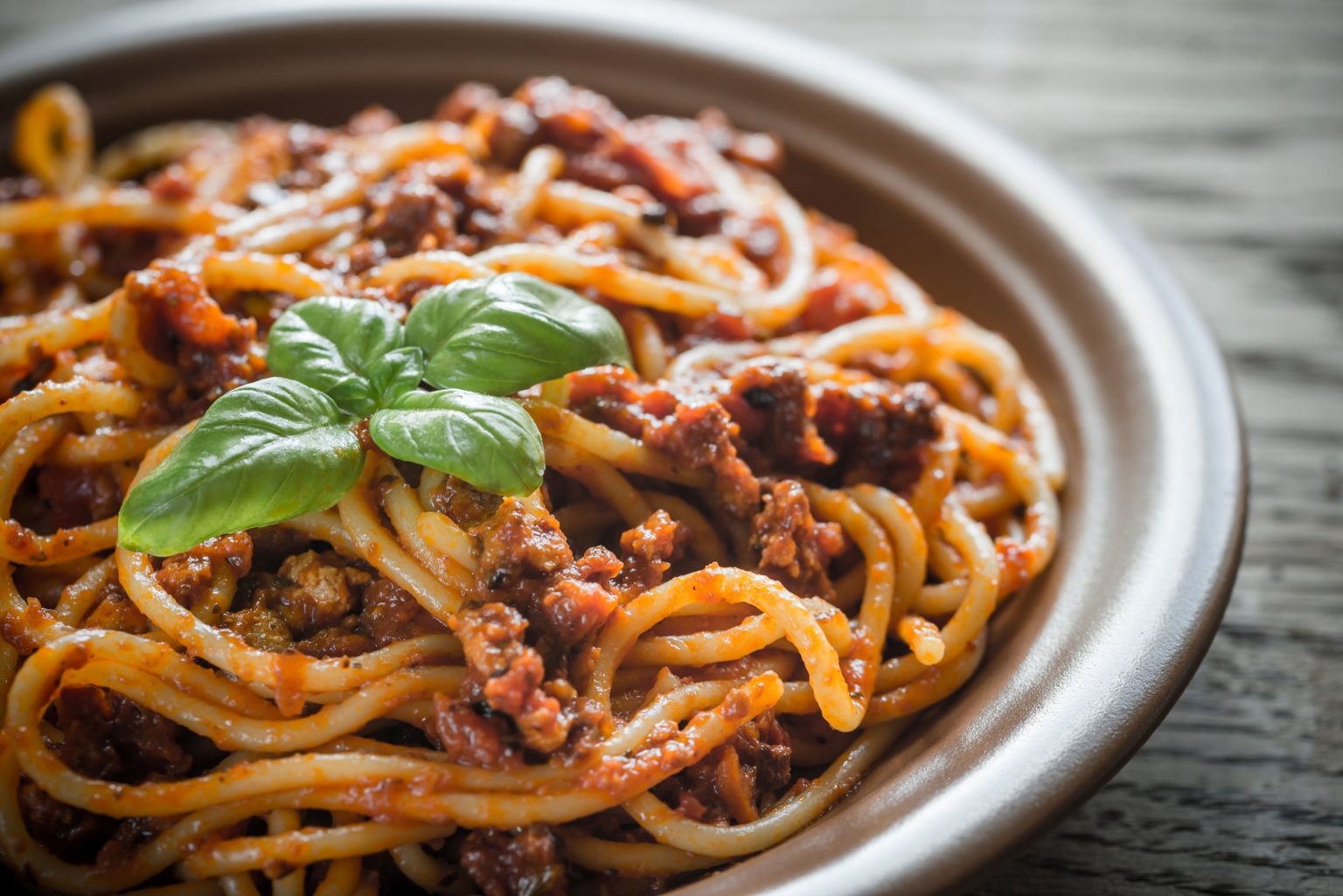 Category:
With Meat & Poultry
1 packet MITSIDES Spaghetti
4 slices of hot pancetta, finely chopped
500g mince beef
2 tablespoons olive oil
1 small red onion, finely chopped
2 garlic cloves, finely chopped
1 teaspoon dried oregano
2 tablespoons tomato paste
1 cup (250ml) red wine
1 cup (250ml) beef stock
60ml MITSIDES Bolognese sauce
1 tablespoon sweet chili sauce
1 can MITSIDES chopped tomatoes
2 tablespoons finely chopped parsley
Shaved parmesan and basil leaves, to garnish
Heat the olive oil in a large saucepan over medium heat. Add the onion, garlic and pancetta and stir for 2-3 minutes until the onion softens.
Add the beef and stir for 3-4 minutes until browned all over.
Add the dried oregano and tomato paste. Cook for a minute, then add the red wine and bring to the boil.
Add the beef stock, tomato sauce, sweet chili sauce and chopped tomatoes.
Season to taste with sea salt and ground pepper.
Reduce the heat to low and cook for 30 minutes until the Bolognese thickens
In the meantime, cook the spaghetti in boiling salted water. Then drain and set aside.
Add drained pasta and chopped parsley to the sauce and stir well to mix it up.
Serve immediately.