Spaghetti with vegetables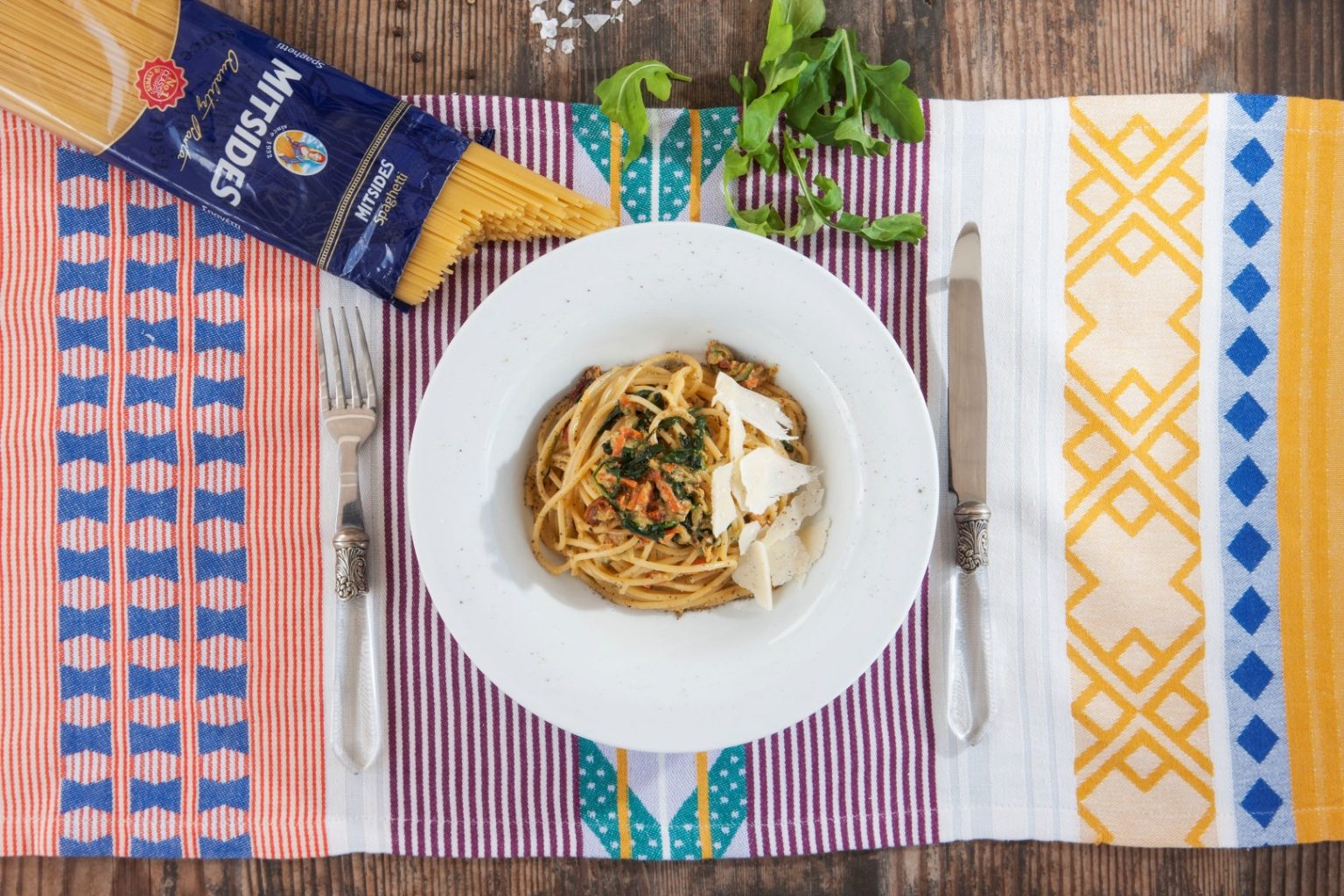 1 pack Mitsides spaghetti 500g.
1 large zucchini, coarsely grated
1 large carrot, coarsely grated
4-5 dried tomatoes, cut into thin strips
1 bunch spinach, coarsely chopped
1 bunch arugula, coarsely chopped
1 clove garlic, crushed
2-3 tablespoons cream
1 teaspoon dry mint and various other dried herbs of your choice (I use Herbs de Provence)
Olive oil
2 tablespoons butter
salt and pepper
Parmesan for garnish
1. Cook the pasta following package directions, and save 1 cup of the pasta water.
2. In a large skillet, heat the butter and add the zucchini and carrot. When browned add the sun-dried tomatoes, salt, pepper, mint and herbs and cook until vegetables are cooked.
3. Add the spinach and arugula until cooked. In the beginning you will think you put too many leaves but in 2-3 minutes it will cook and "disappear."
4. Add the fresh cream and a little of the pasta water. (As required to create a creamy mix)
5. Add the pasta to the sauce and cook for another 1-2 minutes to pull the pasta sauce.
6. Serve with a little grated parmesan.
Note: Instead of cream you can use yogurt.