Spaghetti with Watercress Pesto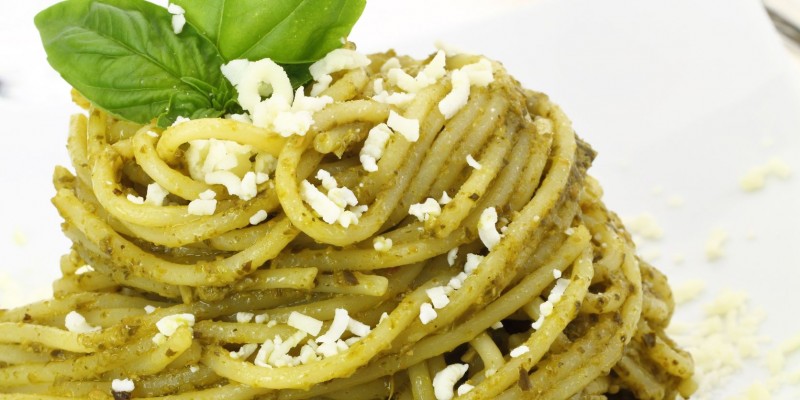 1 packet MITSIDES Spaghetti 
1 cup fresh watercress leaves
2 cups fresh basil leaves
2 garlic cloves, crushed
50g pine nuts
½ cup grated parmesan
½ cup top quality olive oil*
salt, pepper
1. Add pasta to a large saucepan of plenty of salted, boiling water and boil, uncovered, for 8 – 9 minutes, until al-dente.  
2. Meanwhile, wash the basil and watercress leaves and dry with kitchen paper. Place them in a blender or food processor along with the garlic, pine nuts, parmesan and 3 tablespoons of the olive oil and blend well until they form a paste. Season to taste and gradually add the remaining olive oil until they form a smooth sauce.
3. Drain the cooked spaghetti and empty into a warm bowl. Pour over the pesto sauce, toss well and serve with extra grated parmesan.
* This recipe requires top quality olive oil, so use a good extra virgin olive oil.
 
Note: This is a variation of the Classic Pesto recipe. To make the Classic Pesto Sauce, substitute the watercress leaves with 2 more cups of basil leaves (a total of 3 cups). Another interesting variation is to use 3 cups of fresh coriander leaves instead of basil or watercress.