Spinach Bulgur Wheat with Cumin and Coriander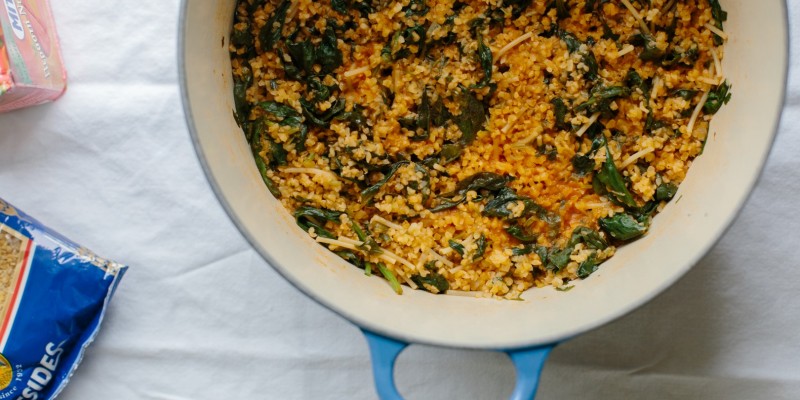 1 cup coarse Mitsides Bulgur Wheat
1/8 cup Mitsides Vermicelli (I actually prefer Mitsides Spaghetti broken into small pieces)
2 cups spinach
1/2 tsp dried coriander
1/2 tsp dried cumin
3/4 cup fresh coriander
1 finely chopped small onion
2 tbs olive oil
1/2 cup Mitsides Passata
1.5 cups water
Heat the olive oil in a medium sized pot over high heat. Fry the onion until translucent. Then fry the vermicelli or spaghetti for about 10 seconds. It will start to turn golden brown – that is OK.
Add the bulgur wheat and stir the mixture for about 20 seconds. Add the Mitsides Passata. Then add water, then fresh spinach and fresh coriander. Then add the dried coriander and dried cumin, salt and pepper to taste.
Cover and cook for about 20 minutes until the liquid has been absorbed and the bulgur wheat has cooked.
Turn off the heat. Serve right away with Greek yogurt.