Summer pasta with cherry tomatoes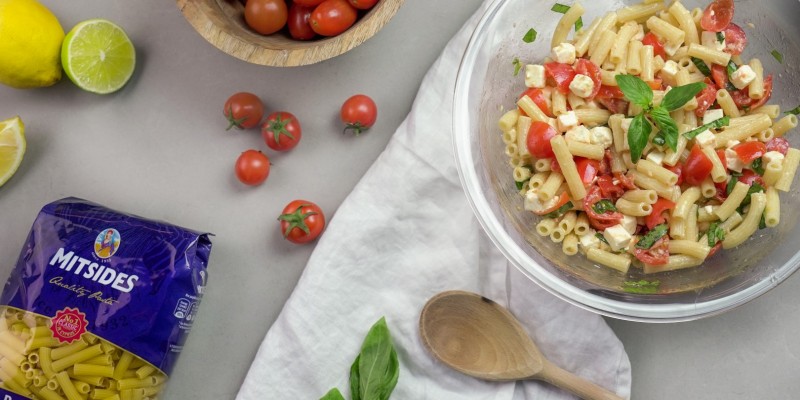 Category:
Salads
|
Vegetarian
1 pack Mitsides Denti Rigati (500g)
2 cubes Mitsides Bouillon for pasta
300g cherry tomatoes, chopped in 2-3 pieces
3 garlic cloves, minced*
12 basil leaves, chopped
1 Tbsp lemon zest
½ cup extra virgin olive oil
200g feta cheese, crumbled
salt and pepper
In a medium sized bowl, mix olive oil, garlic, basil, lemon zest and tomatoes and let the tomatoes marinate for at least 1 hour, or preferably overnight!
In a large saucepan dissolve the bouillon cubes in plenty of boiling water. Add the pasta and cook following pack instructions. Drain and add to the bowl with the tomatoes. Add the feta cheese and mix well. Serve with some extra basil, salt and pepper.
 
* For a milder garlic taste, wrap the garlic cloves, skin on, with baking paper. Place in a preheated oven at 180°C for 30-40 minutes until soft. Let them cool and squeeze out the roasted garlic.