Summer Pea Pasta with Burrata cheese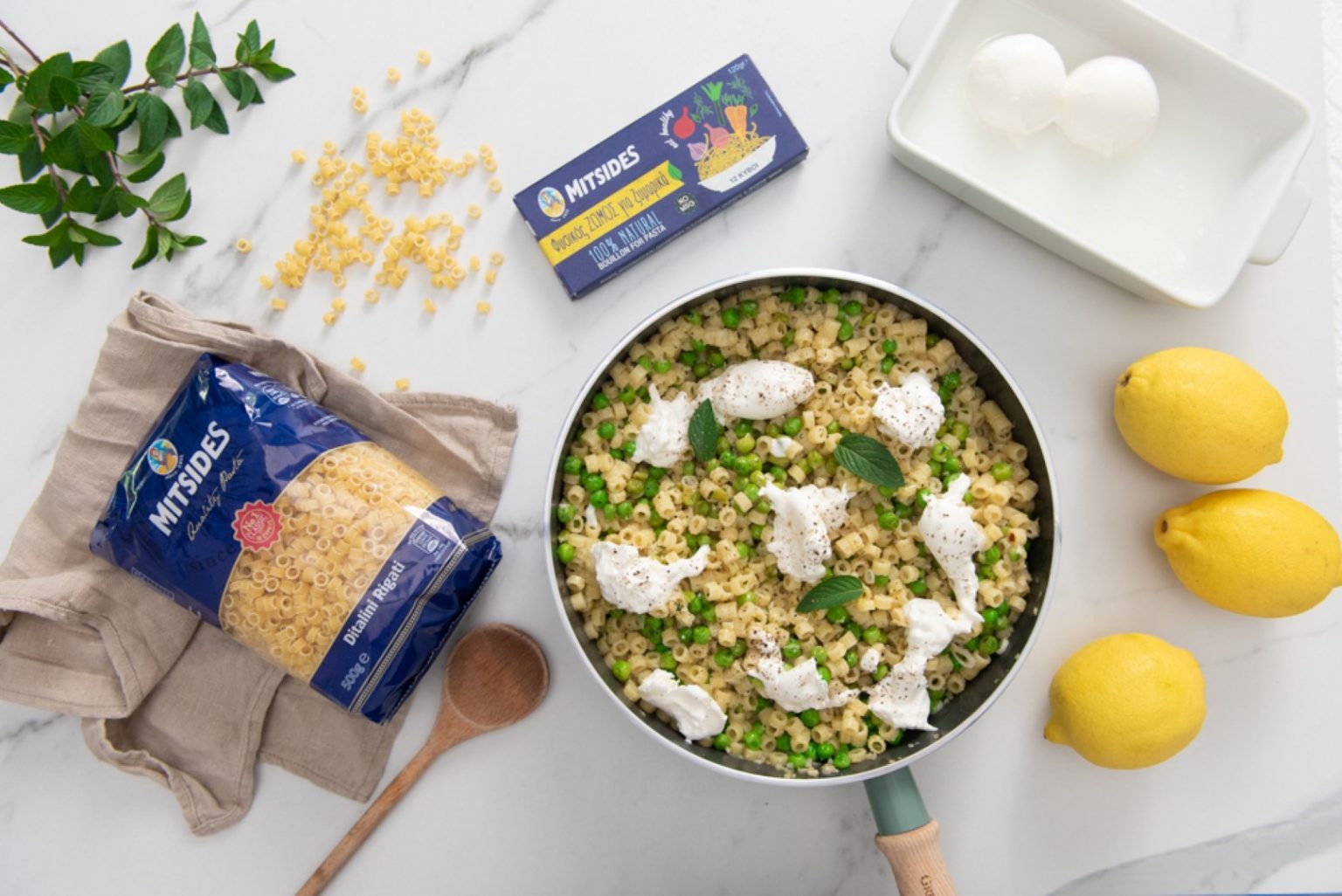 1 pack Mitsides Ditalini Rigati  
400g peas, defrosted
2 cubes Mitsides Bouillon for Pasta
¼ cup olive oil
4 cloves garlic, chopped
1 spring onion, chopped
1 tsp red pepper flakes
2 Tbsp unsalted butter
2 Tbsp fresh mint, chopped
1 lemon, juice and zest
1 cup Parmesan cheese, grated
2 balls Burrata or Mozzarella cheese
salt and pepper
Bring a large pot of water to a boil and add the bouillon cubes. Once dissolved, add the peas and boil for 2 minutes. Using a slotted spoon, remove the peas and add the pasta. Cook according to package instructions until al dente.
 
Meanwhile, place a large skillet over medium heat, add the olive oil, garlic, spring onion and red pepper flakes and cook for 2-3 minutes. Add the butter and cook for 1 more minute. Add the peas and stir to combine. Season with salt and pepper. Remove from the heat and add the mint.
Add the pasta to the skillet with the peas. Add the parmesan cheese, lemon juice and zest. Break the burrata up into small pieces and add to the top of the skillet. Garnish with extra mint leaves and serve.