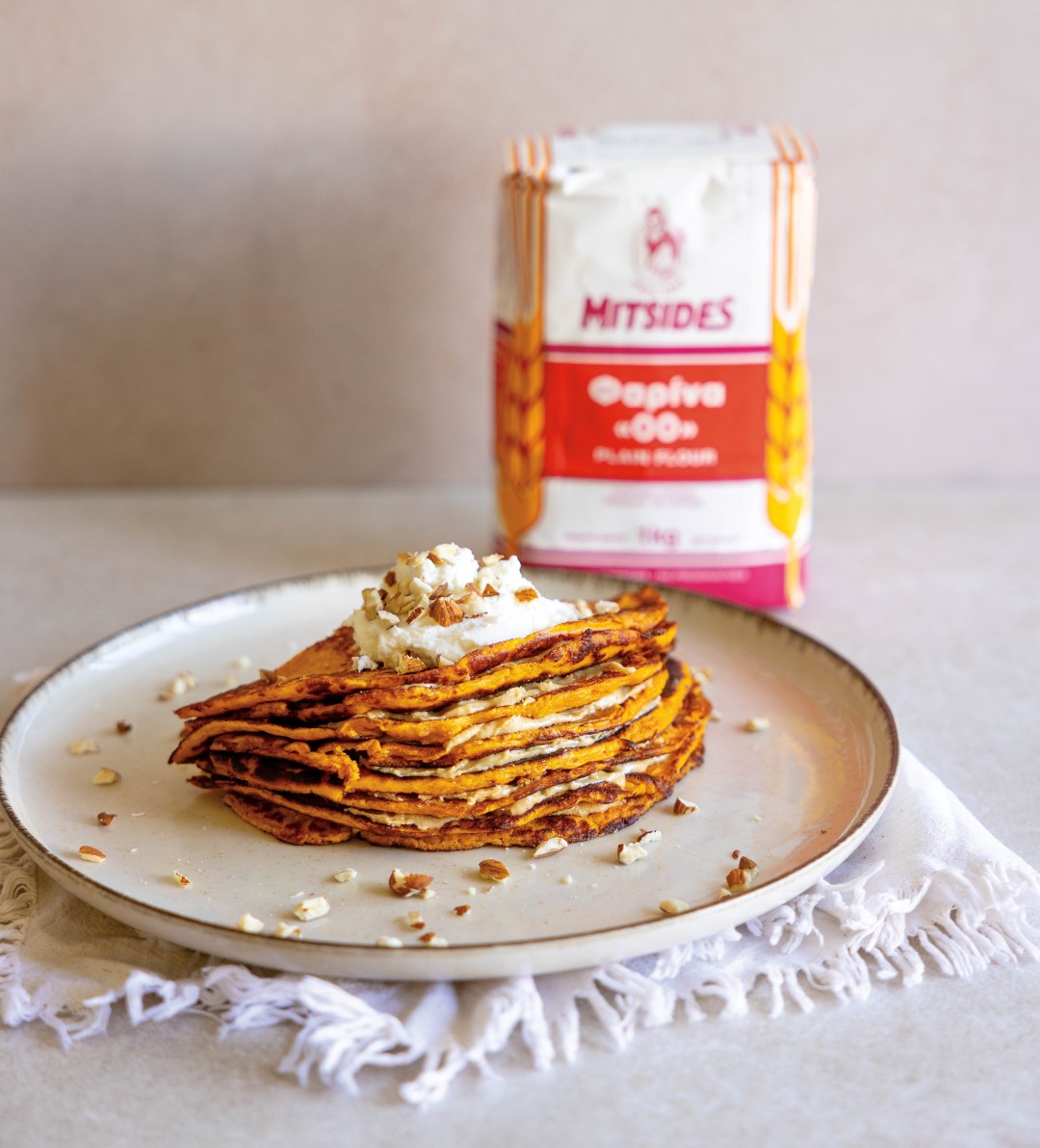 Category:
For Kids
|
Vegetarian
2 large sweet potatoes, boiled and mashed
4 large eggs, beaten
⅓ cup Mitsides Plain Flour
¼ cup maple syrup
¼ cup milk
1 tsp cinnamon powder
1 tsp vanilla extract
Coconut oil
Topping options:
Smooth peanut butter
Ricotta and almonds
Hazelnut spread
Honey and nuts
In a mixing bowl add the mashed sweet potato, eggs, maple syrup, milk and vanilla and whisk well. Add the flour and cinnamon and mix again. Let the batter rest for 15-20 minutes. Grease a small skillet with coconut oil. Once the skillet is hot, add 4 Tbsp of the batter and tilt the skillet in a circular motion to create a round pancake. Let it cook on low heat for 3 minutes. Then with a spatula, flip to the other side and cook for another 3 minutes. Repeat, by greasing the skillet each time.
Serve with your child's favorite toppings.