Tropical Koulourakia With Self-Raising Flour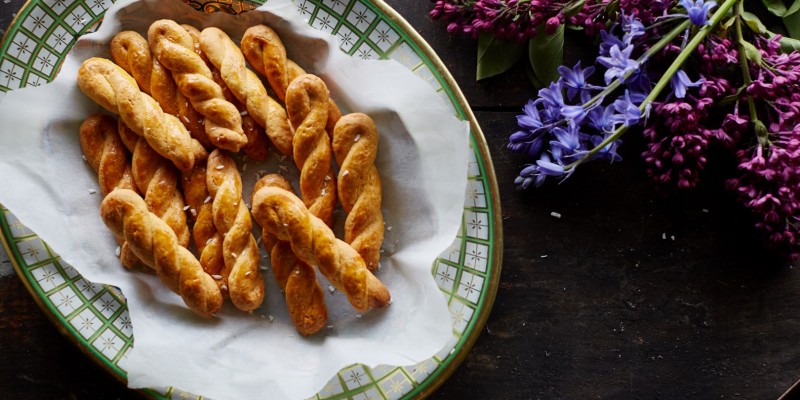 Category:
Pastries & Sweets
1 cup unsalted butter (128 grams)
1 cup granulated sugar
4 eggs, (separated into egg yolks and egg whites)
1/4 teaspoon vanilla powder
1 cup coconut flakes
4 cups Mitsides Self Raising Flour
2 tablespoons rum
egg wash for brushing (1 egg beaten together with 1 teaspoon water)
1. In a mixer, beat the butter and sugar until fluffy, about 10 minutes. Add the egg yolks one at a time, and beat well until incorporated, about 3 minutes. Add the rum and stir together.
2. In a separate bowl, beat the egg whites until soft peaks form.
3. Add the coconut and vanilla into the butter mixture and mix together with your hands. Then alternate adding the flour and egg whites into butter mixture and use your hands to mix together until a soft dough forms. You may not need all of the flour. The dough is ready when it does not stick to your hands when rolled.
4. Preheat the oven to 175C.
5. Roll the the dough out into long cylinders and shape into small braided cookies, about 10 cm long and 2 cm wide. Place the cookies on parchment paper on a baking tray. Brush with egg wash before placing in the oven.
6. Bake the cookies for about 25-28 minutes, until golden brown.