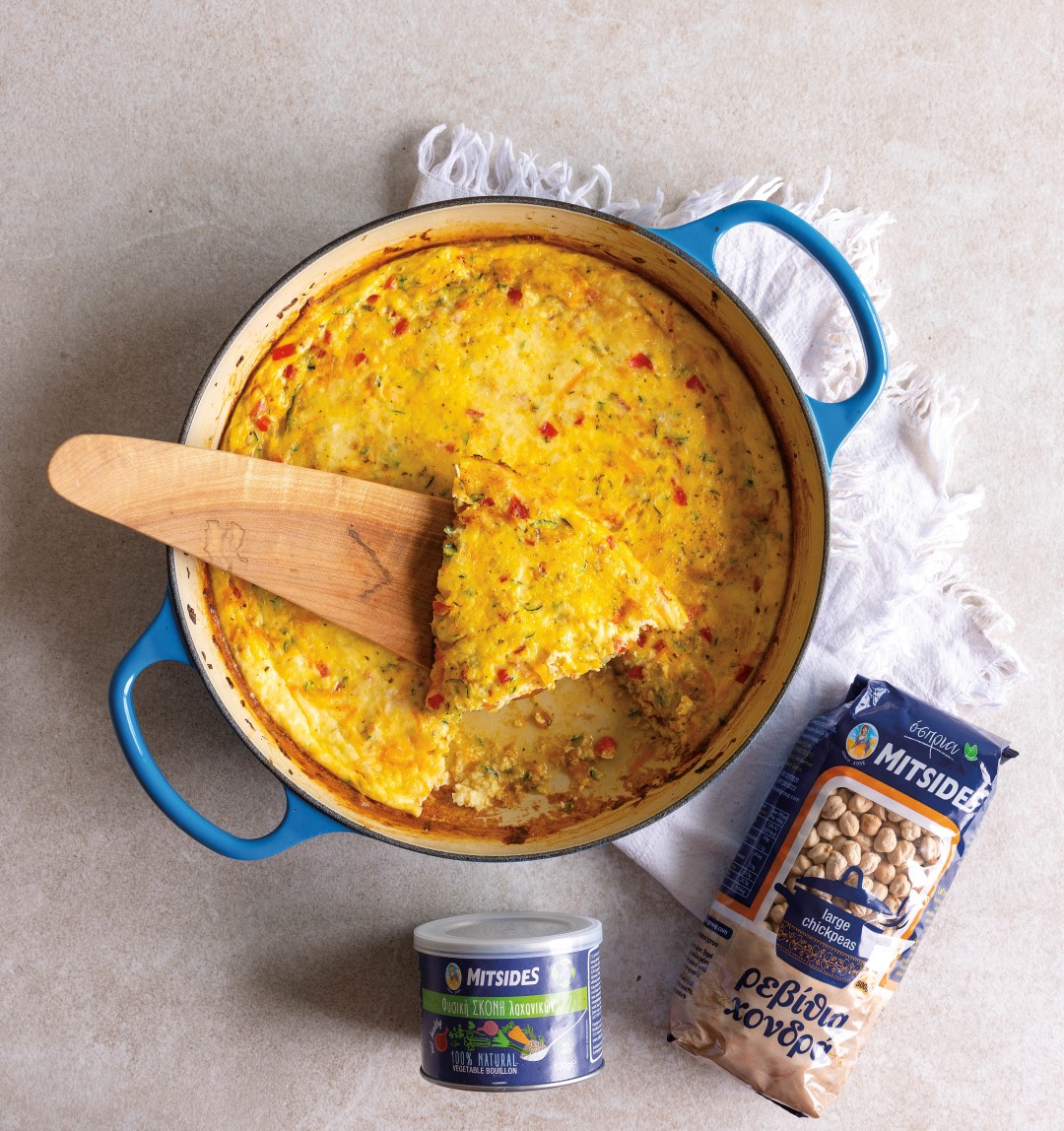 Category:
For Kids
|
Oven Dishes
|
Rice & Pulses
2 carrots, grated
2 zucchini, grated
1 red bell pepper, chopped
1 onion, finely chopped
1 cup Mitsides Large Chickpeas, cooked
4 eggs, beaten
1 cup Halloumi, grated
½ cup milk
1 tsp dry mint
1 tsp Mitsides Vegetable Powder
1 Tbsp olive oil
Salt & pepper
Preheat the oven to 200°C.
Wrap the carrot and zucchini in a clean kitchen towel and squeeze to make sure that most liquids have been removed. In an oven-proof skillet, heat the olive oil and saute the onion. Once softened, add the carrots, zucchini, bell pepper, chickpeas and vegetable powder. Cook for 6-7 minutes until softened. Meanwhile, in a medium sized bowl beat the eggs and add the milk, halloumi, mint, salt and pepper. Add the mixture to the skillet with the veggies and mix gently. Place the skillet in the oven and bake for 10-15 minutes until eggs are well cooked. Serve with toasted country bread!